Find the perfect balance between comfort and budget for your gas heating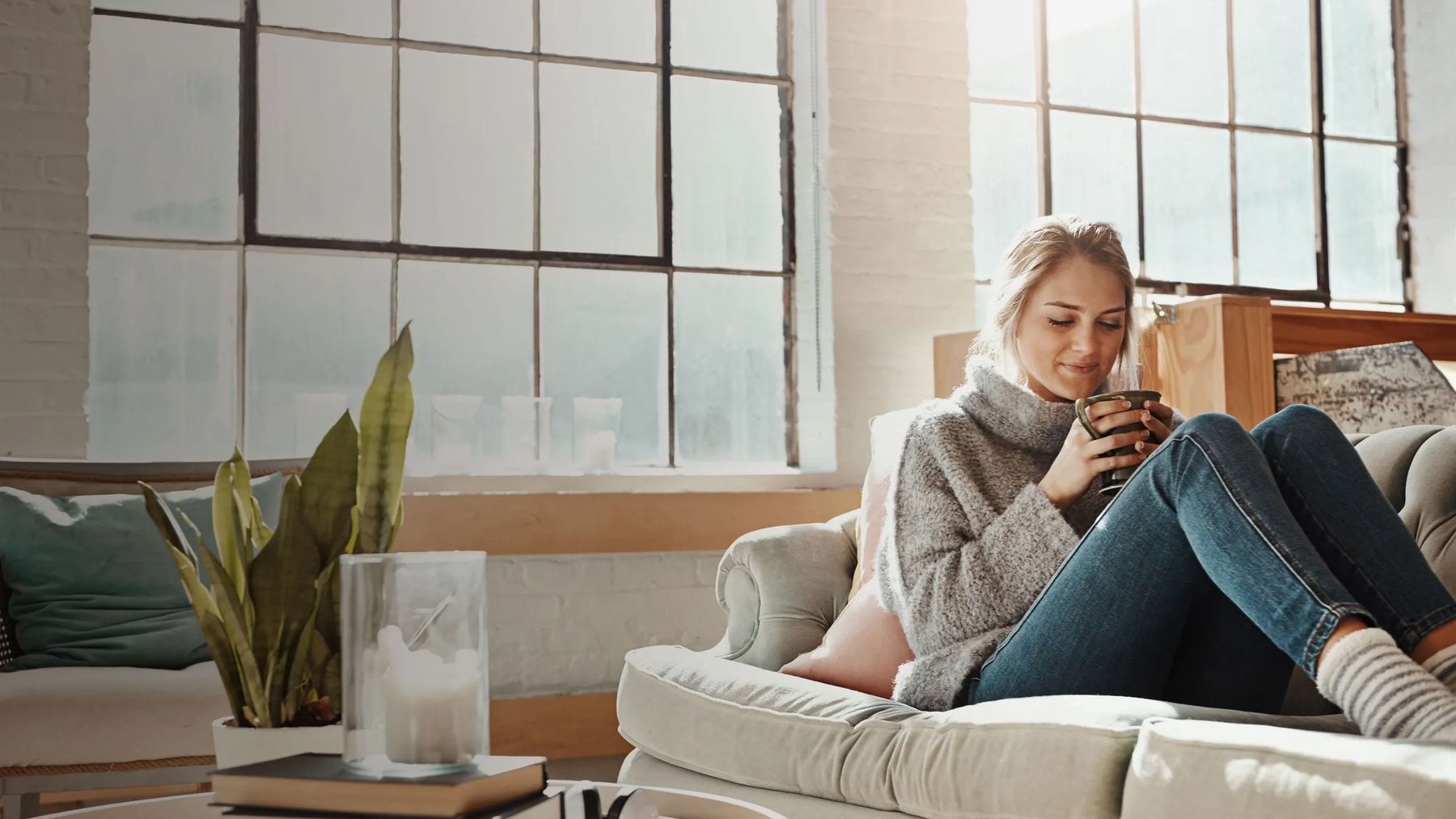 Manage your gas heating budget
Track your energy use in real-time
Only heat when necessary
Enjoy all the benefits of the Netatmo Smart Thermostat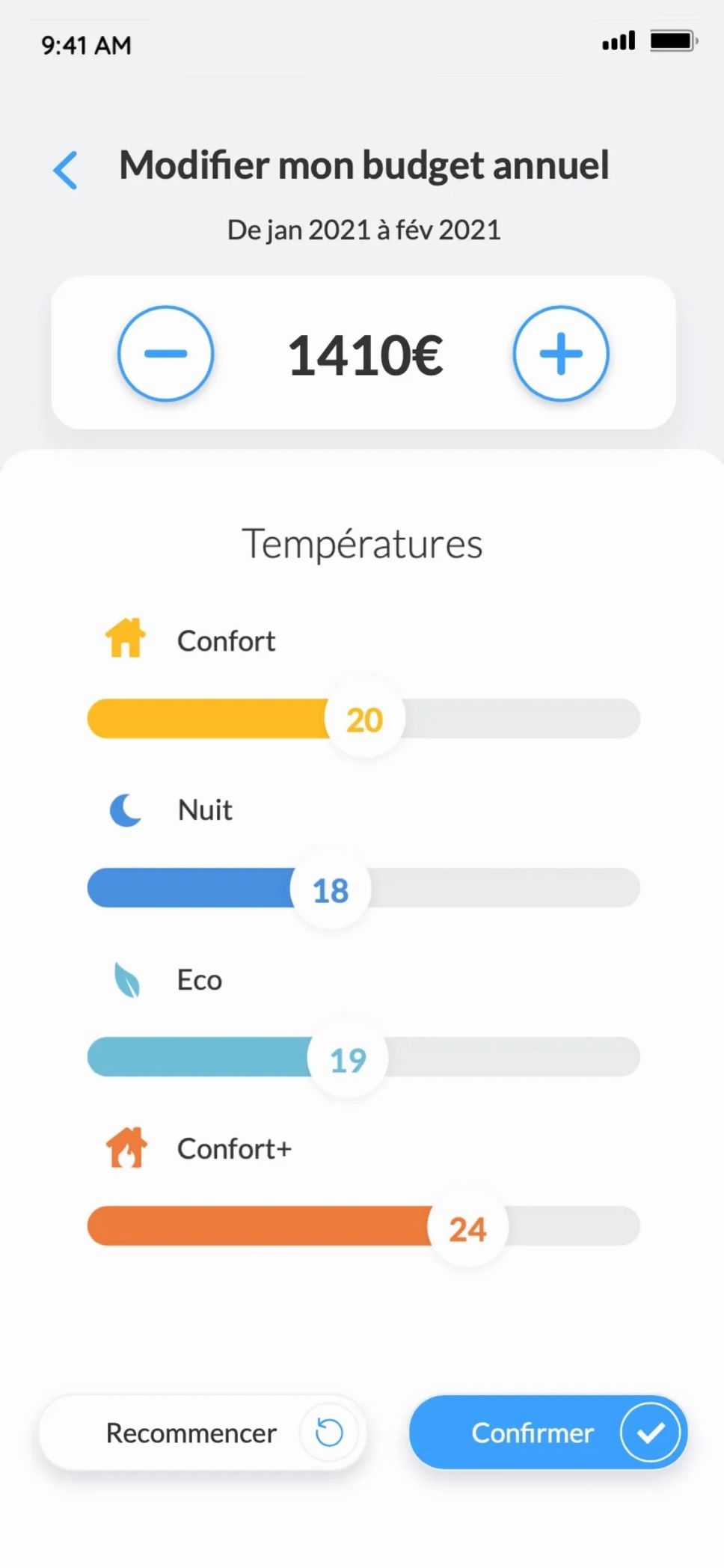 Controlled budget and usage based on your comfort preferences
Track your hourly gas consumption, in kWh and pounds, using the new gas sensor included with the Mon Pilotage Gaz solution.

Just choose your comfort and budget preferences in the Engie app.
The most suitable temperature schedule will then be created automatically.

Change the temperature or your desired budget at any time while keeping an eye on the cost in pounds.
Comfort
Auto-Adapt Feature

With the Auto-Adapt feature, the Netatmo Thermostat takes into account the outdoor temperature and your home's insulation to determine when to turn on the heating. This means you can keep your house at the perfect temperature.

Auto-Care Feature

With the Auto-Care feature, the Netatmo Smart Thermostat tells you when its batteries are running low or when an issue is detected with your heating.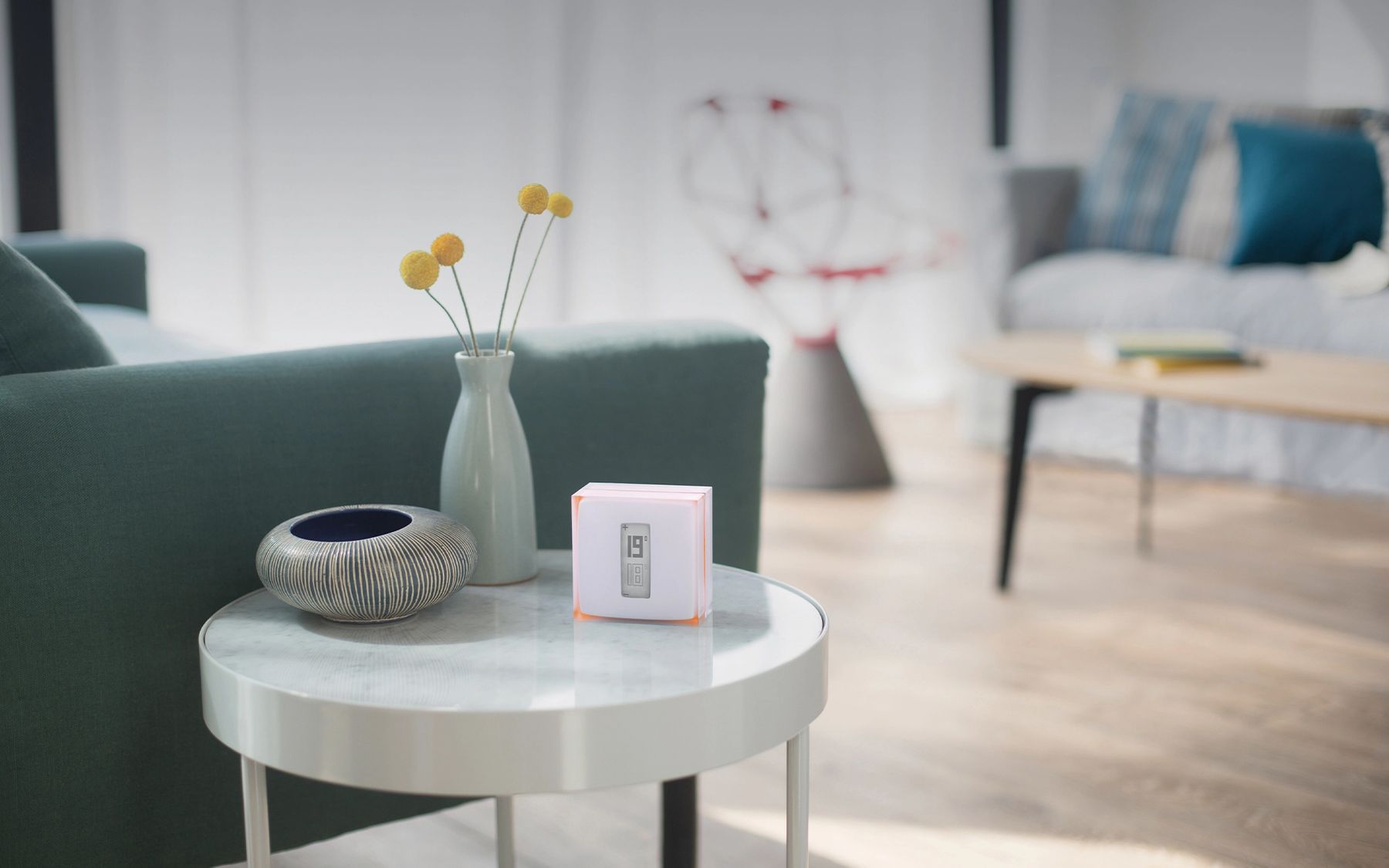 Controlling your heating has never been easier
"Siri, set the bathroom temperature to 19°C"

With all the benefits of the Netatmo Smart Thermostat
The Netatmo Smart Thermostat lets you save energy without sacrificing your comfort. By answering 5 questions about how you use your heating every day, it will create a heating schedule tailored to your routine. Heat your home as and when it's needed! In addition to this schedule, there are Away and Frost-Guard modes that adjust the heating when you leave for longer periods.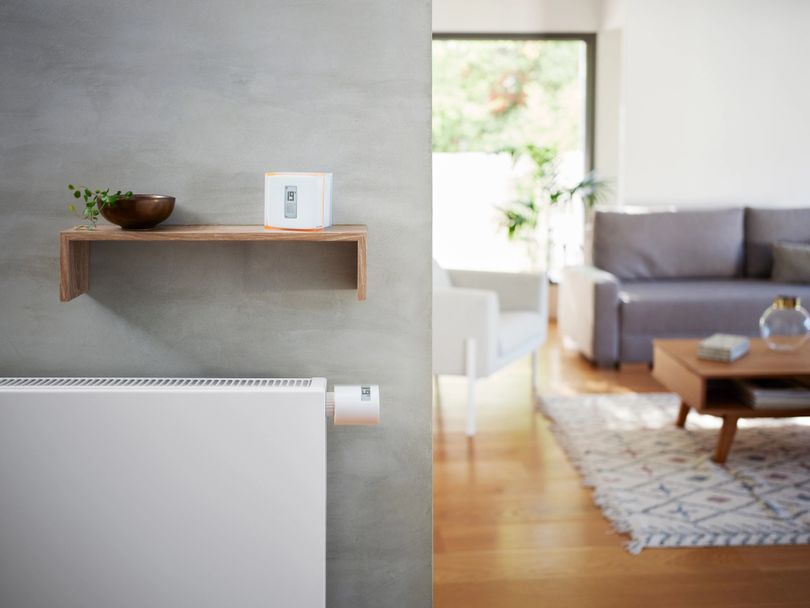 How it works

A Netatmo Smart Thermostat
Quickly and easily install your Netatmo Smart Thermostat.

The gas sensor
Continue the installation process in the ENGIE Electricité et Gaz app to pair and link your gas sensor.

Your ENGIE Electricité et Gaz app
Control your heating and track your gas consumption in real-time in £ and kWh from your ENGIE Electricité et Gaz app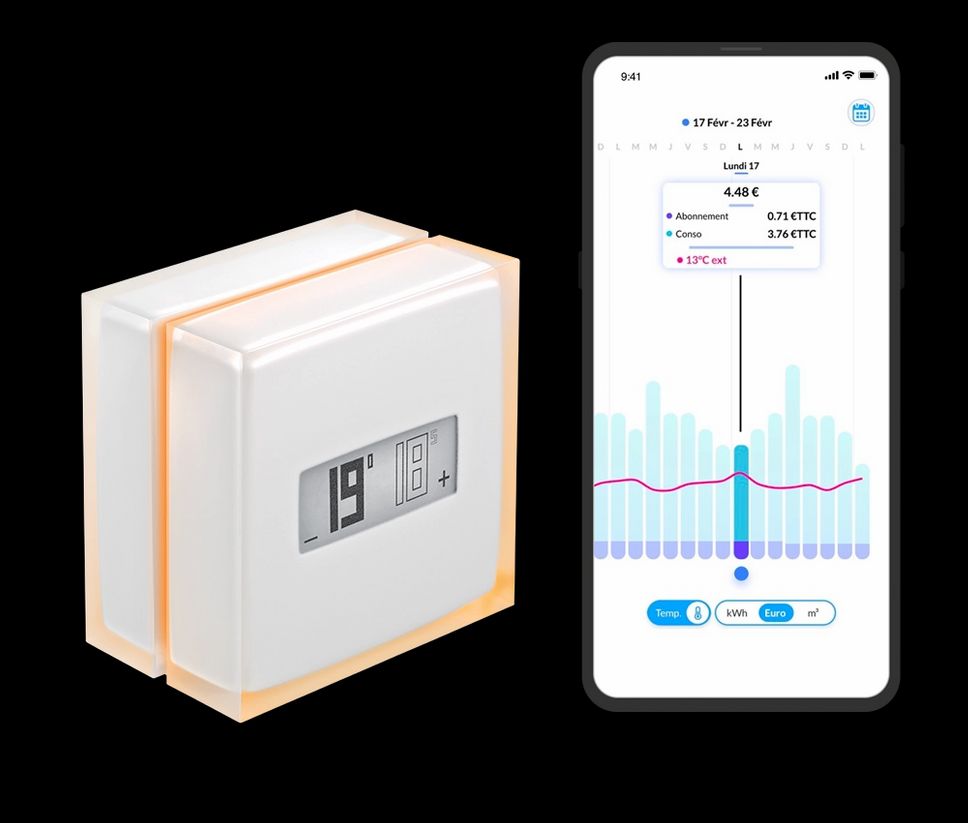 Discover the benefits of the Mon Pilotage Gaz solution
Real-time consumption tracking in £ and in kWh
Breakdown by use
Overspending alert
Savings tracker
Annual and monthly budget estimates
Control of the heating based on your budget
Temperature schedule
Remote control
Voice control
Auto-Adapt Feature
Auto-Care Feature
Discover the Netatmo home essentials