Using Céliane with Netatmo, create your own lighting moods and manage your energy consumption more intelligently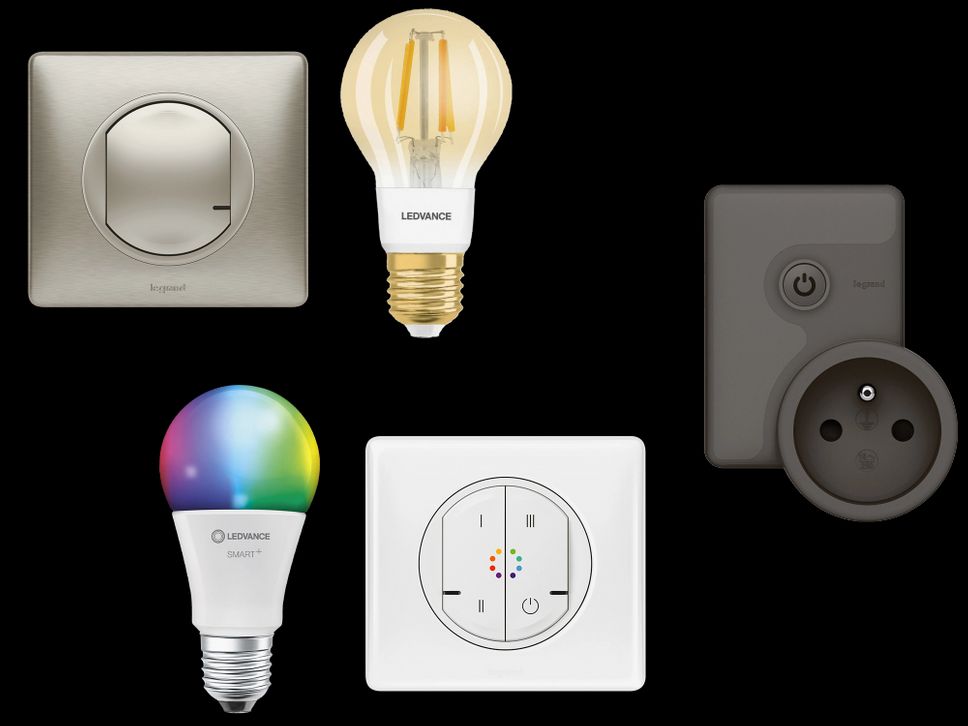 Your first step towards the smart home
Céliane with Netatmo improves your day-to-day comfort while helping you understand and optimise your energy consumption.

Céliane with Netatmo products are compatible with the leading smart lighting brands and there's no need to do any DIY work, making it easy for you to experience the smart home.
Schedule a gentle wake-up call
It's easy to create lighting schedules in the Home + Control app. For example, you can choose to wake up to a soft, warm light every weekday morning.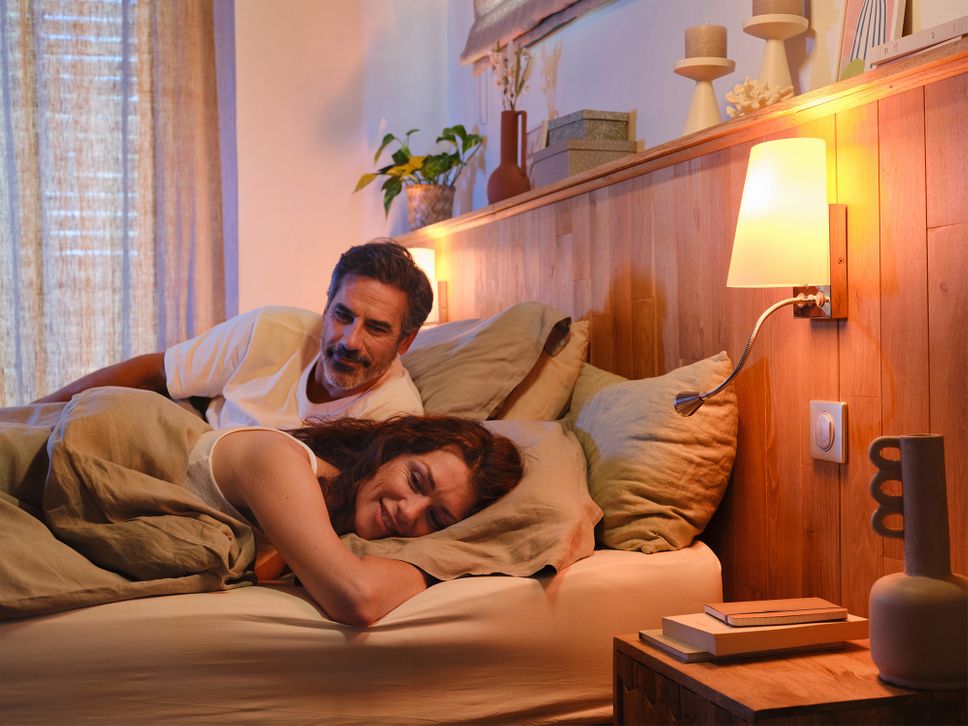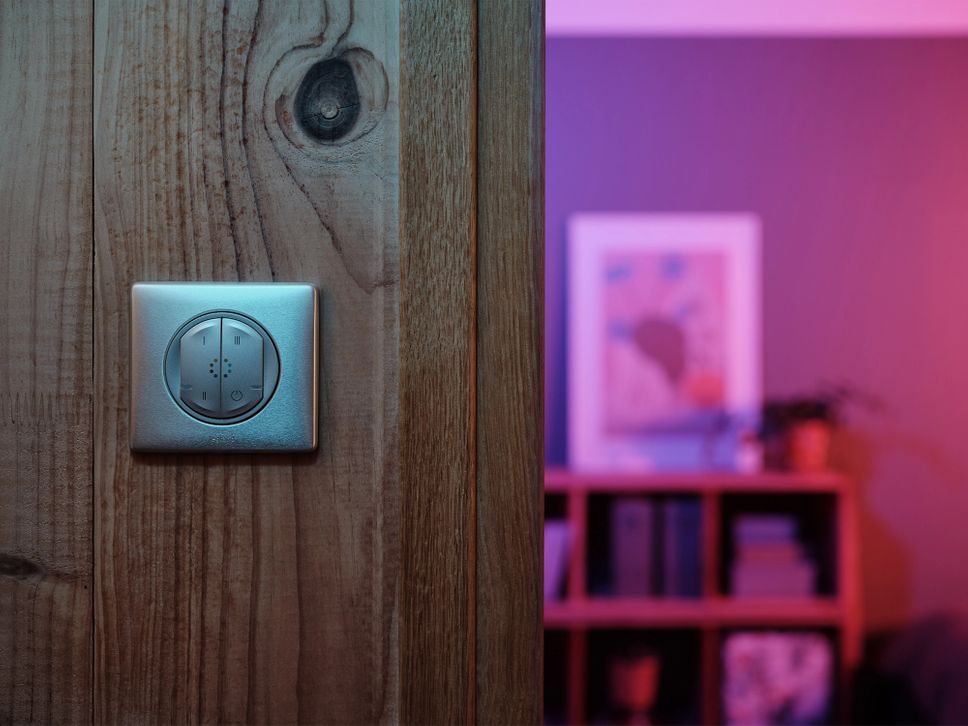 Create the perfect lighting mood for every moment of the day
Set the mood with a soft, enveloping light to wake you up, a more energising light when it's time to work from home and a dim, warm glow at bedtime. Set your favourite moods in the app and activate them with the Colour Ambiance Wireless Control.

To avoid wasting any energy, you can also set an automatic switch-off time in the app or get a notification when a light has been left on too long.
Céliane with Netatmo is compatible with leading smart lighting brands
Using the Home + Control app and your Wireless Controls, you can control smart lighting products from third-party brands, including light bulbs, spotlights, LED strips, and more.

To make sure your smart bulbs and lighting are compatible with Céliane with Netatmo, look for the "Zigbee 3.0" label.

LEDVANCE, a leading player in LED lighting, offers SMART+ (Zigbee) smart light bulbs, recommended by Legrand and Netatmo.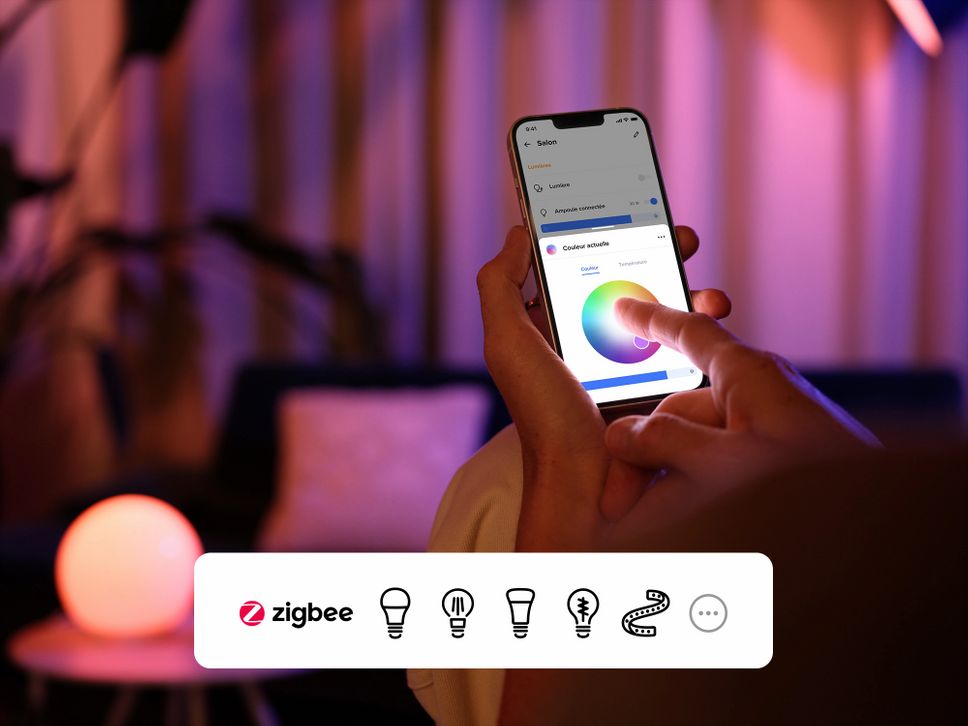 Simulate your presence when you're not at home
It's easy to set up a presence simulation when you're away for an extended period of time. Just create a dedicated schedule in the app to automatically turn your lights on and off at certain times.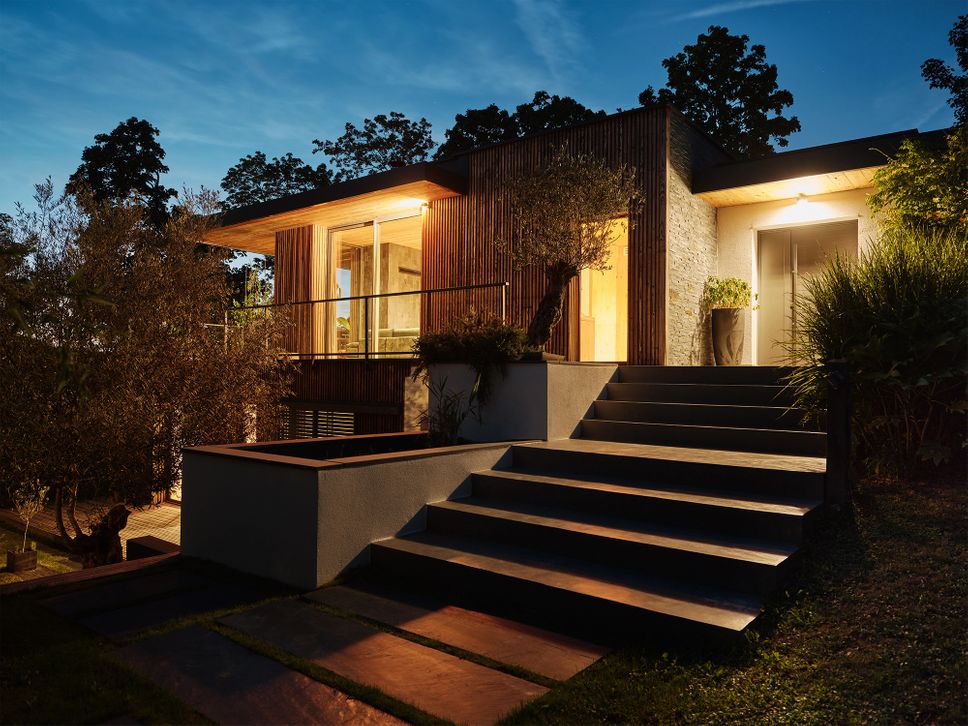 Get more control points without any DIY work
Wireless Controls are easily configured in the Home + Control app. They enable you to centralise the switching on of one or more lights in a room, dim them or create extra control points with no need for any wiring work.

They can be placed wherever you want using the repositionable adhesives or they can be screwed to the wall in place of an existing switch.
Combine and customise your Wireless Controls
Manufactured by Legrand with a now-iconic design, the Wireless Controls are stylish and integrate into any home.

They can also be customised with dozens of different looks, as they're compatible with all of Legrand's standard Céliane cover plates.

Plus, you can easily combine one, two, three, or four wireless controls to create the perfect set-up for your home.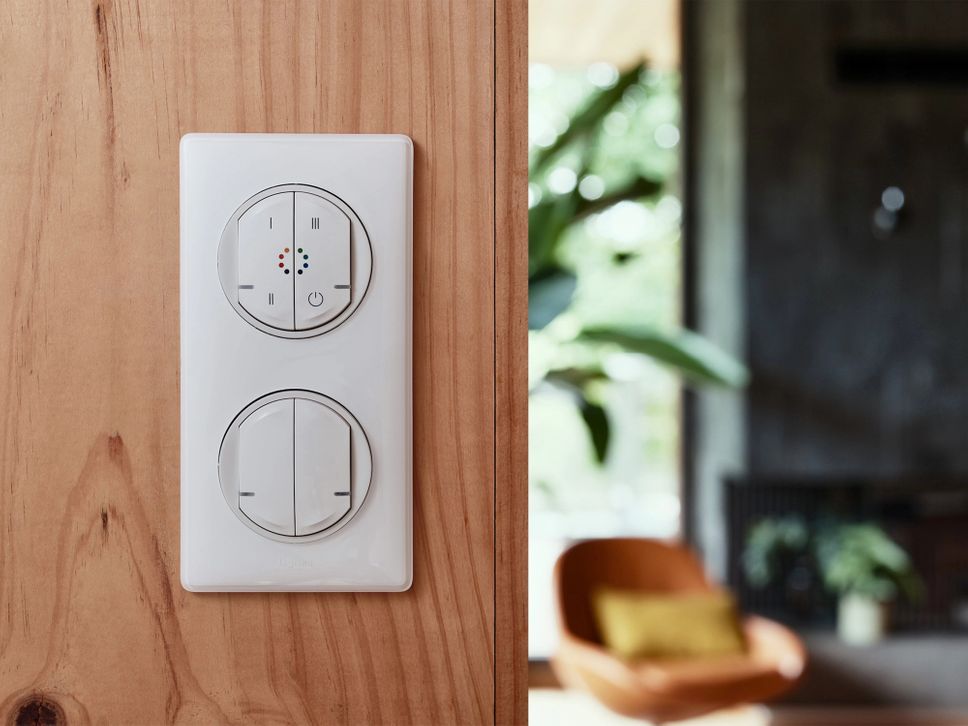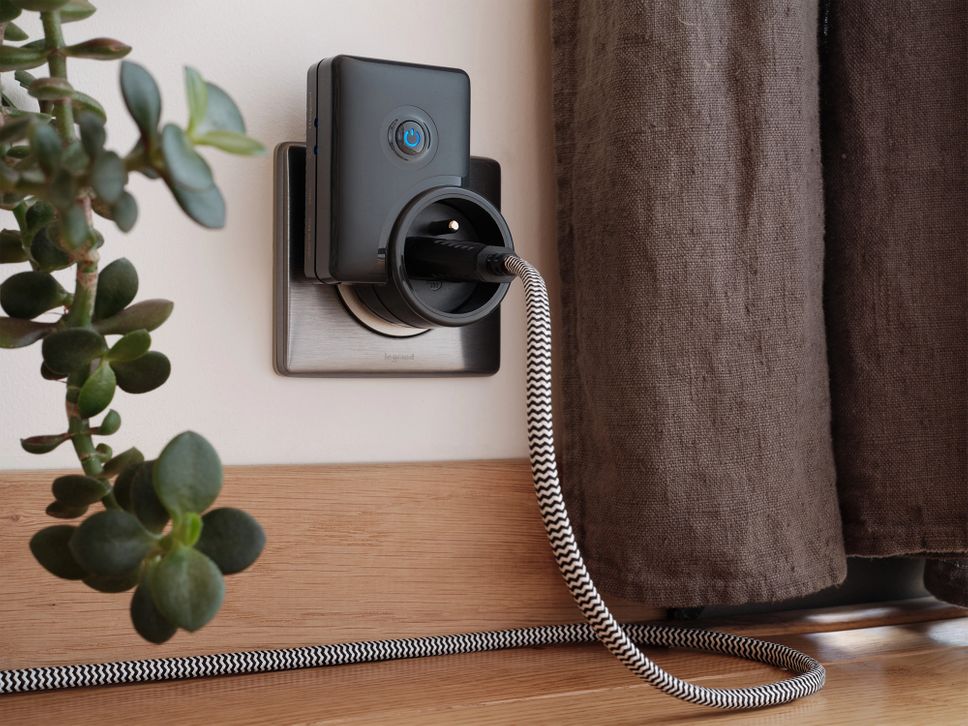 Control your equipment remotely and track your energy consumption
Using the Céliane with Netatmo socket, control your lamps and electrical appliances, such as fans, TVs or air purifiers, from anywhere.
You can also manage the recharging of an electric bike or monitor the energy consumption of your fridge or washing machine.
Schedule your appliances to switch on when energy is cheapest
With just a few taps in the app, create a schedule for your appliances and lighting to turn on and off.
For example, you can schedule your electric bike to charge at night between 2.30 am and 6 am to take advantage of cheaper electricity rates.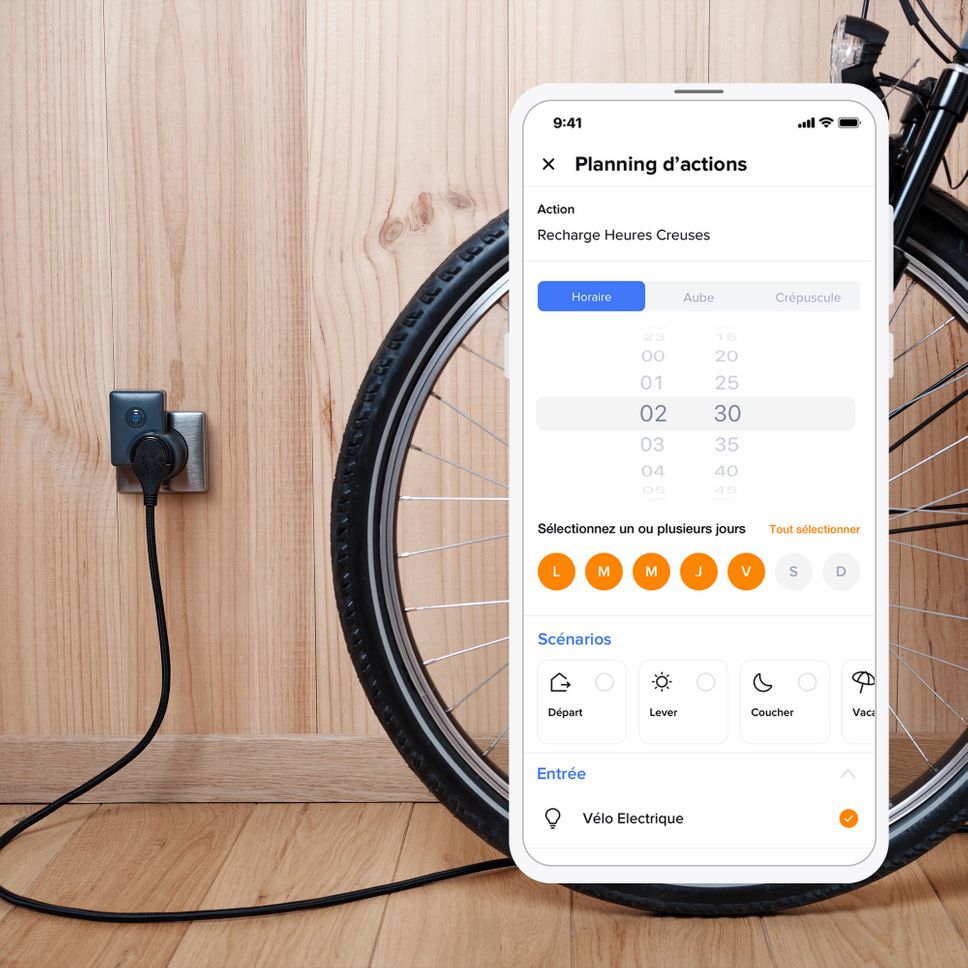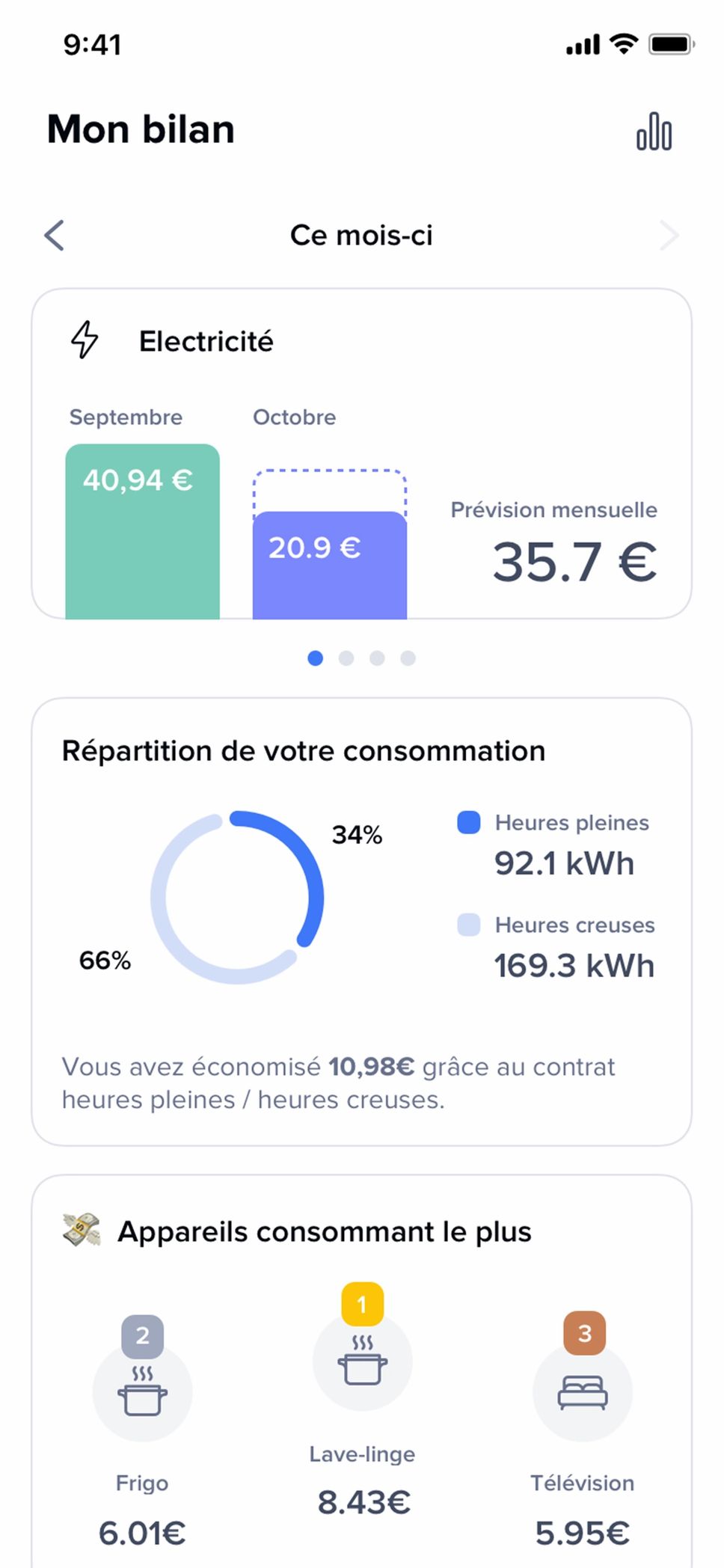 Shed light on your energy consumption
Track your appliances' energy consumption in real-time, review your history and access your energy report.

Detailed graphs give you a clear view of your energy consumption and display the real cost in euros/pounds incurred by each of your appliances and lights. Just enter your electricity contract details into the Home + Control app, and you're good to go!
Get alerts at the right time with smart notifications
You can create personalised notifications that alert you, for example, if your fridge malfunctions or if a light has been left on too long.
You can even be notified when your washing is done!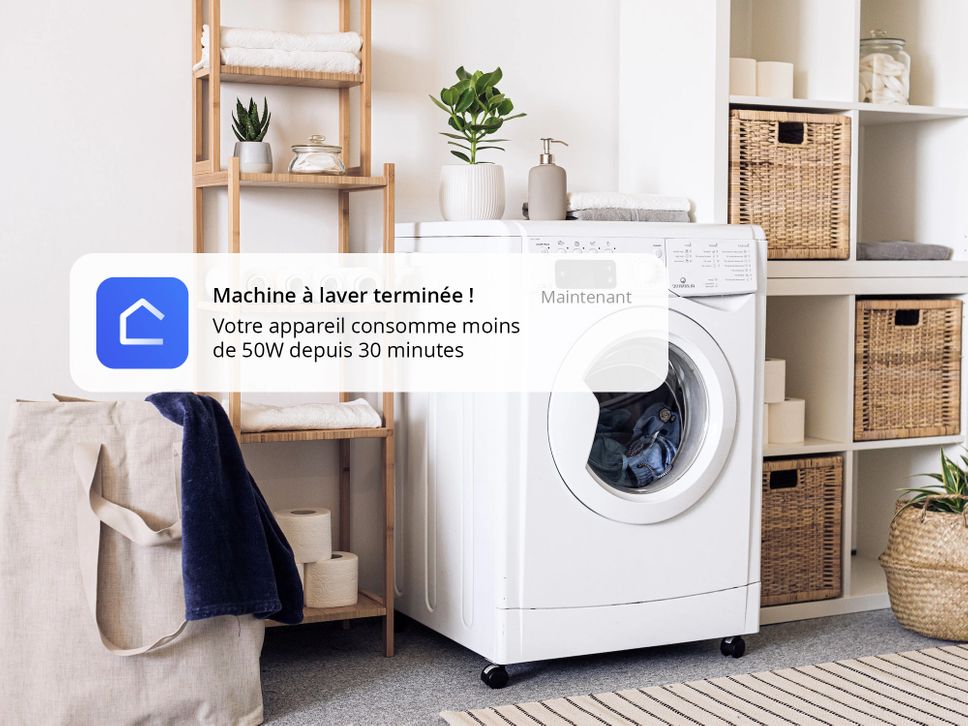 Controls that blend in with your home
A switch with a timeless look, designed by Legrand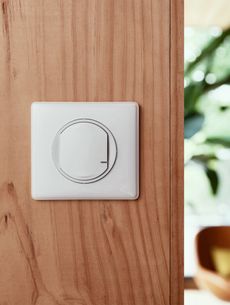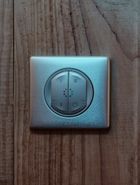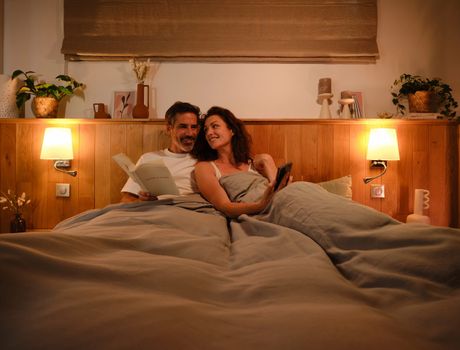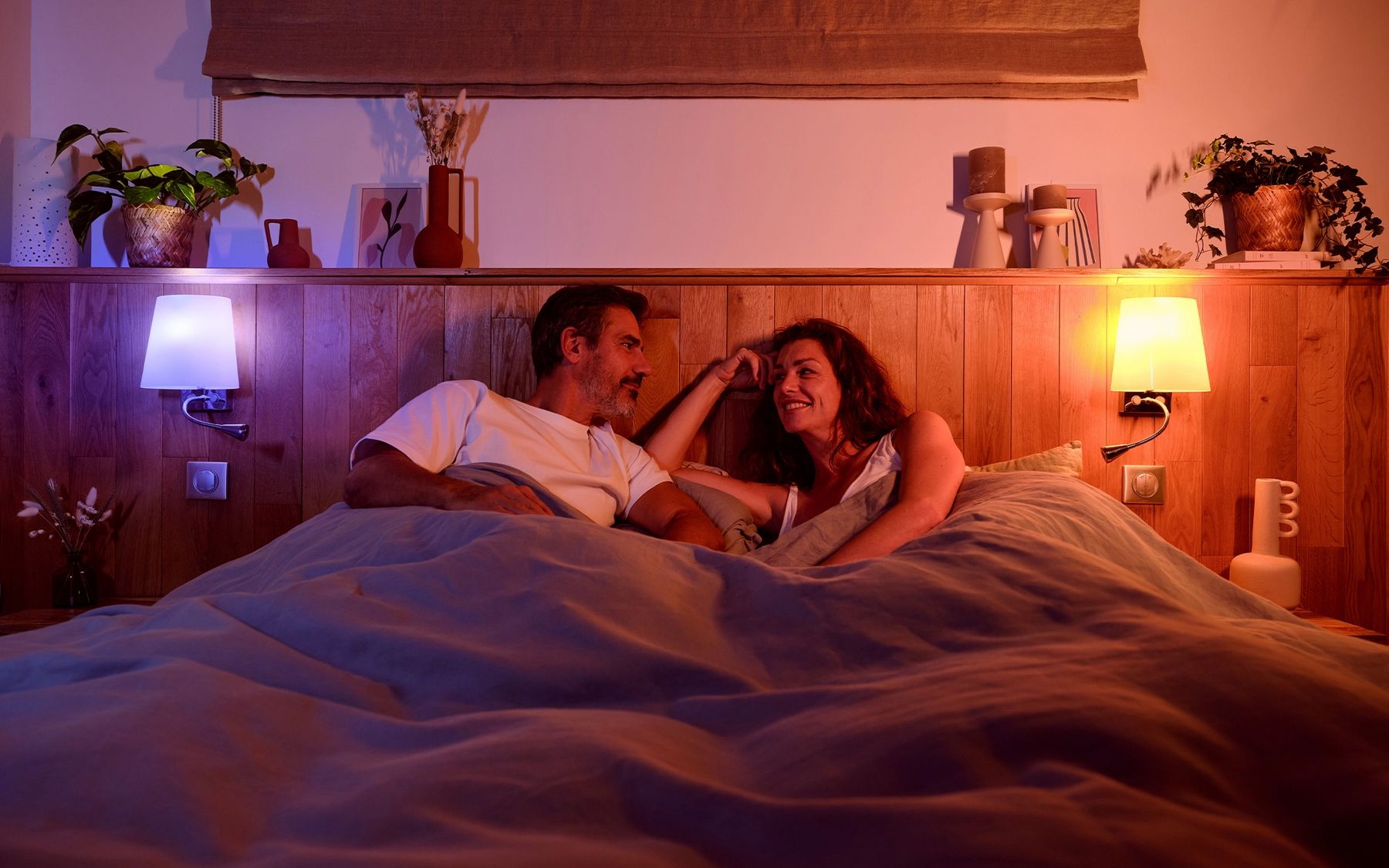 Your lights and appliances obey your touch and your voice
Hey Siri, create a cosy ambience in the bedroom.
Quick and easy installation
Just plug the gateway (mobile control socket) provided in the Starter Pack into a power outlet and let the Home + Control app guide you from there.

Then, follow a few simple steps to add your wireless Controls, sockets and any other smart products from Legrand's "with Netatmo" ranges, as well as your compatible third-party light bulbs and lighting, room by room.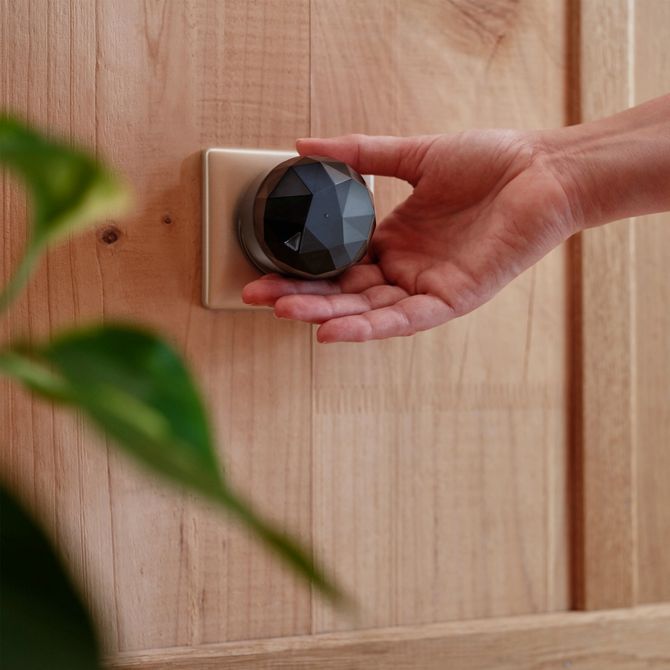 How it works

Install a Starter Pack.
Plug in the gateway and connect your first light or appliance.
Enhance your experience with extra products.
Make other lights and appliances smart, and equip more rooms.

The smart home is yours!
Control it all from a single app: Home + Control.
Build your smart home
Start your smart setup with the Starter Pack, then add to it as you go using whatever products you like: smart sockets, bulbs, lighting and wireless controls.

If you want to go one step further, install new products from Legrand's "with Netatmo" ranges: roller shutter control, complete consumption monitoring at the electrical panel, water heater scheduling or electric radiator control… the list goes on, and the possibilities are endless!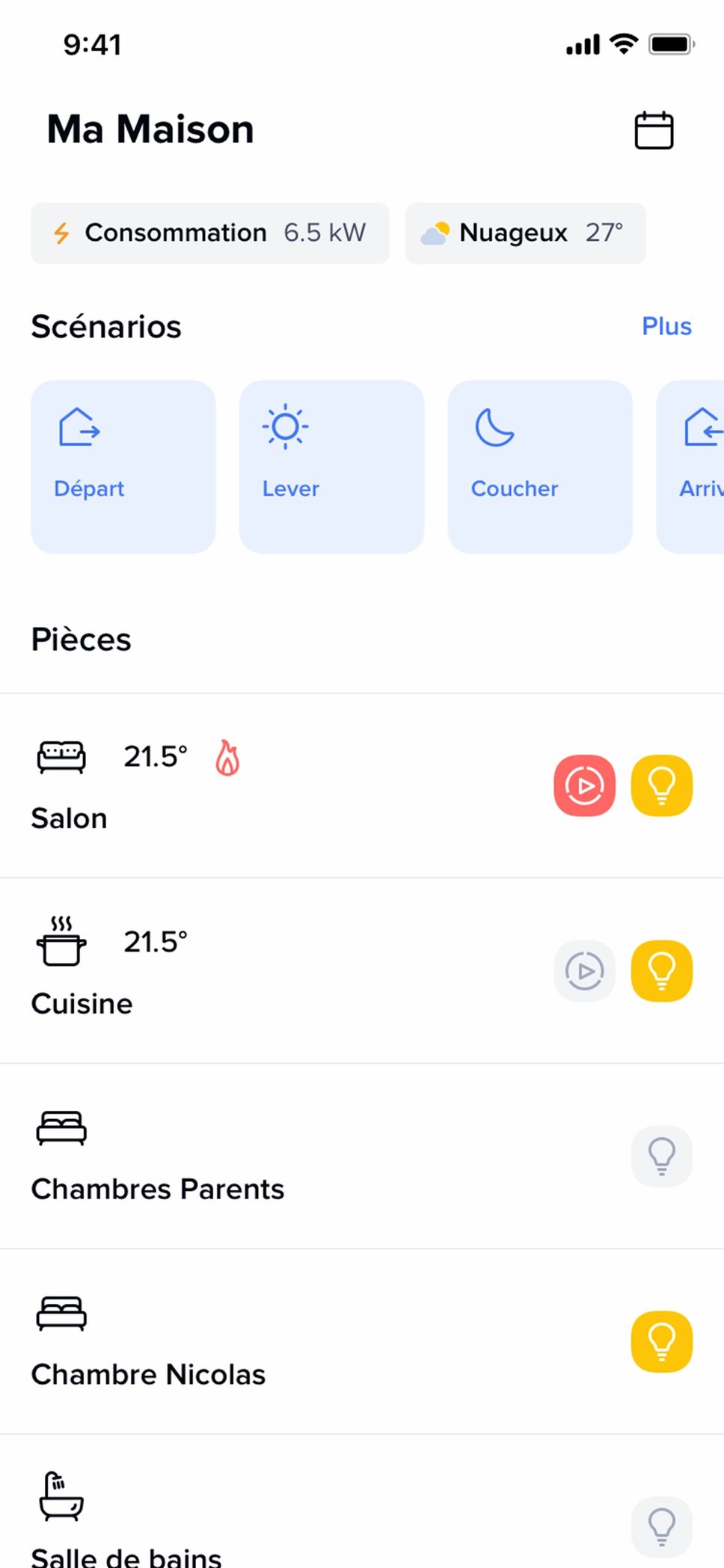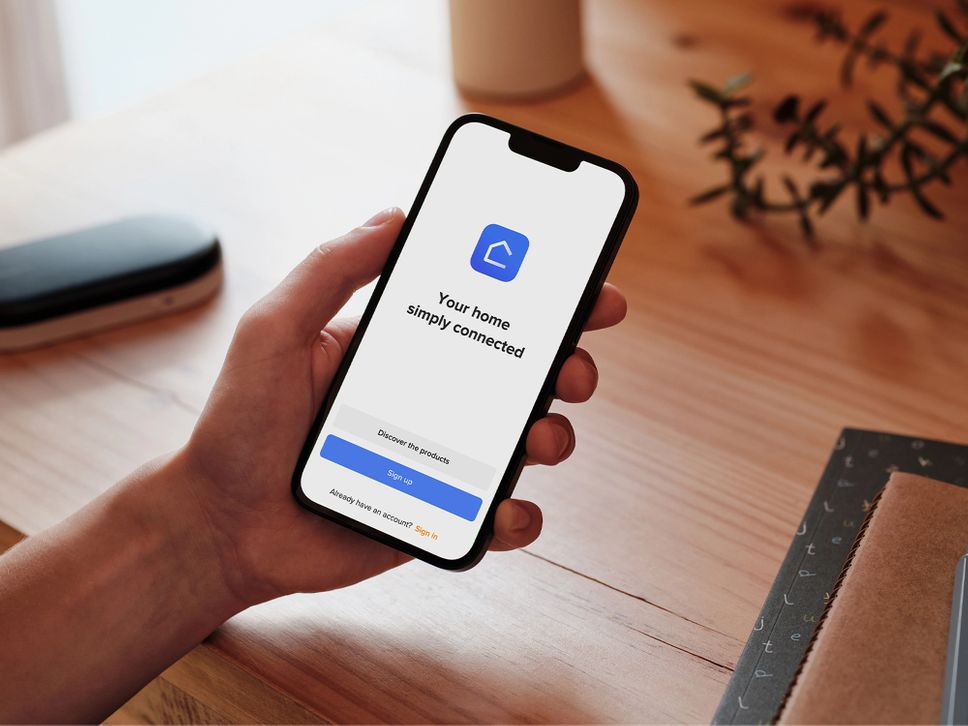 Discover our app
Create an ecosystem tailored to your needs. Access your Netatmo comfort products and their features in the Home + Control app, with no subscription fees or any extra costs.