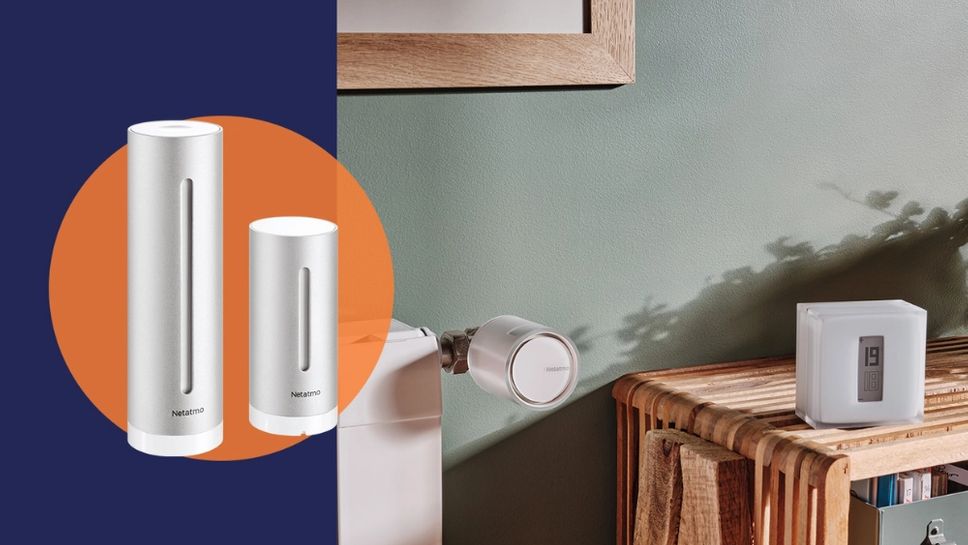 How can you make the most of your heating by connecting the Energy products (excluding the Modulating Thermostat) to a Netatmo Weather Station?
With the Netatmo Smart Home Weather Station and your Netatmo Smart Radiator Valves, you can achieve both comfort and energy savings. In fact, you can set a specific schedule tailored to your lifestyle so that you only heat your home when it's needed. The Auto-Adapt feature keeps your home at the right temperature, whether it's -10°C or 5°C outside! Netatmo Energy products take into account your home's insulation and the temperature outside to plan when your heating should turn on, using the "Auto-Adapt" feature. This means your home will always be at the right temperature, at the right time.
By default in the app, the outdoor temperature readings are provided by our weather partner. However, you can also supply your Thermostat and Radiator Valves with the exact temperature outside your home and improve the accuracy of your heating schedules.
Optimise your heating using the outdoor temperature from your Netatmo Weather Station
The Netatmo Weather Station provides you with ultra-local, accurate readings, including indoor/outdoor temperature, indoor/outdoor humidity, air pressure and indoor air quality. You can also check your own data in real-time and access your history from your smartphone, tablet or computer. By combining your Energy products and the Netatmo Weather Station, you'll gain even greater precision and efficiency, as the outdoor temperature readings will be provided by your Weather Station.
The Thermostat takes into account this temperature to better plan when to turn on your heating via the "Auto-Adapt" feature. It more accurately calculates the time at which your heating should switch on so that you can enjoy an optimal temperature at the desired time. Outdoor conditions are also fully taken on board! How does combining the Energy products with the Weather Station optimise the performance of your heating system?
The temperature is taken every 10 minutes with the Weather Station instead of every hour via our partner. This therefore improves the accuracy of your heating schedule.
The wind, humidity, geographic environment and even the buildings around your home can affect the outdoor temperature, which is why there are sometimes slight variations from one town to another.
Connect your Netatmo Thermostat or Radiator Valves to your Weather Station: it's simple!
Connect your Weather Station to your Thermostat or Radiator Valves in just 3 steps:
Install your Weather Station, connect it to your Wi-Fi and register it on the same account as your Thermostat or Radiator Valves. 
Activate the "Heating anticipation" feature in the Energy app (operating mode > heating anticipation).
Choose between your Weather Station data and the default option as the source for your outdoor temperature readings.
Now you can enjoy a home that's always at the right temperature, at the right time!