Matter: the new era of the smart home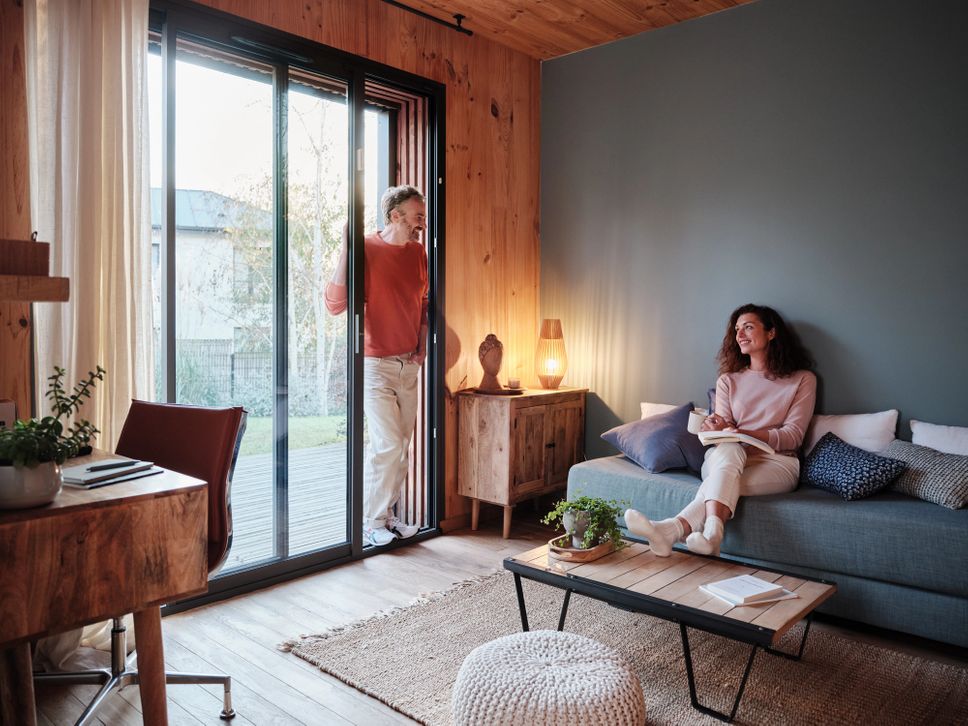 A smarter home for users
So many of the little things we do every day have been made smart with connected solutions. For example, saving energy, enhancing your comfort and securing your home.

Matter is now making communication between products much easier. Your home is about to get even smarter, and your everyday life simpler.
Reinventing the smart home
Smart solutions can be difficult to install and some are only compatible with certain ecosystems, which can put consumers off.

Key players from the smart home industry, from chip and component manufacturers to smart device designers and product control companies, came together to address these issues. This led to the creation of the new Matter standard.
A new global standard
In 2022, the Connectivity Standard Alliance (CSA) established version 1.0 of the Matter standard, which simplifies the installation and use of smart products.
Its goal is to enable all smart devices that use it to communicate with each other securely, quickly and efficiently, regardless of their brand or communication protocol.
The Matter promises
Simplicity
When choosing your product, there's only one thing you need to check: if it has a Matter logo, the product is compatible.
You can then install and control your device in various compatible ecosystems quickly and easily.
Security
All products must be authenticated before they can be added to the Matter network. This ensures that only CSA-certified devices can be integrated into the network.
In addition, all data exchanges are protected through an end-to-end data encryption system.
Interoperability
Every device and ecosystem that carries the Matter logo is designed to be compatible with each other. All users have to do is choose the products that meet their needs and integrate them into the ecosystem of their choice. It's that easy.
Reliability
Even if the Internet goes down, the Matter network will continue to function and the devices on it will continue to communicate with each other. This means the user will still be able to use their devices through switches or their smartphone.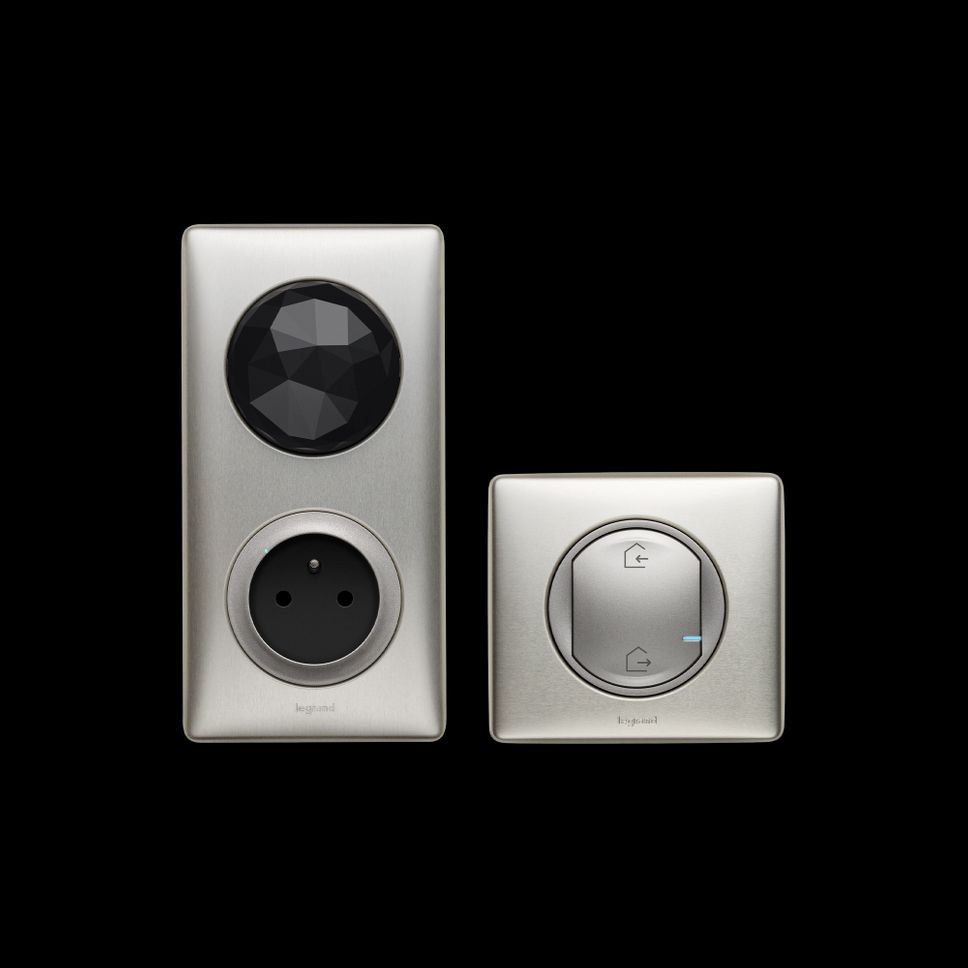 Matter in your daily life
Matter aims to make your daily life easier. All you need to do is get a Matter-compatible product and plug it in at your home.

In the shop, nothing could be simpler. Just check that the product's box has the Matter logo. That way, you can be certain that this product is compatible with all the other products that carry this logo, regardless of their brand.
When you get home, you can add the device to your connected system with a single tap and create a smart network through which you can create complex scenes and automations.
How does it work
Matter is a common language that allows all smart devices to communicate with each other. But if Matter is a language, then it needs communication channels in order to flow.

For this, it uses communication protocols such as Wi-Fi or Thread. Manufacturers can then choose the communication channel best suited to their products.

It is also possible to connect products that are not natively compatible with Matter using bridges, which act as translators between Matter products and non-Matter products.

You will need the following two items to begin using Netatmo Matter products:
— A Matter smart home controller.
— A Matter-compatible product ready for installation.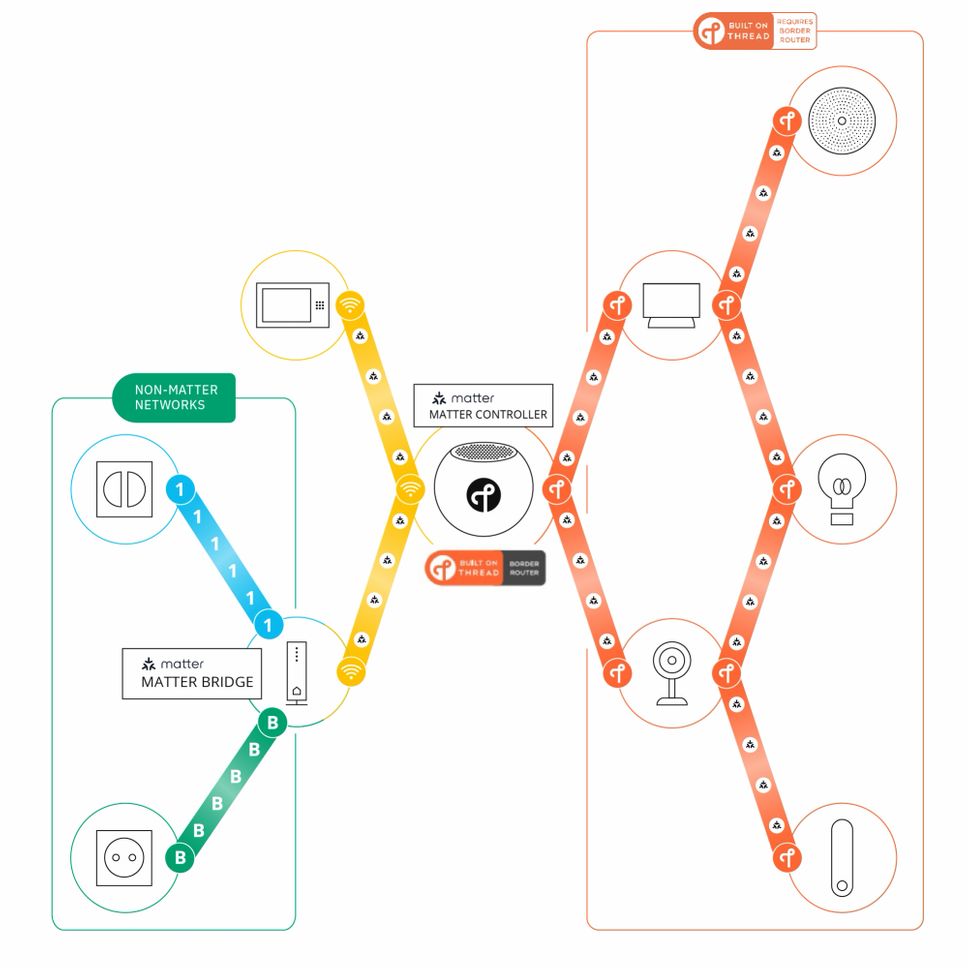 Matter x Netatmo: a bright future together
Benoit Bourdon, Senior Product Manager at Netatmo, outlines our vision for Matter and its impact.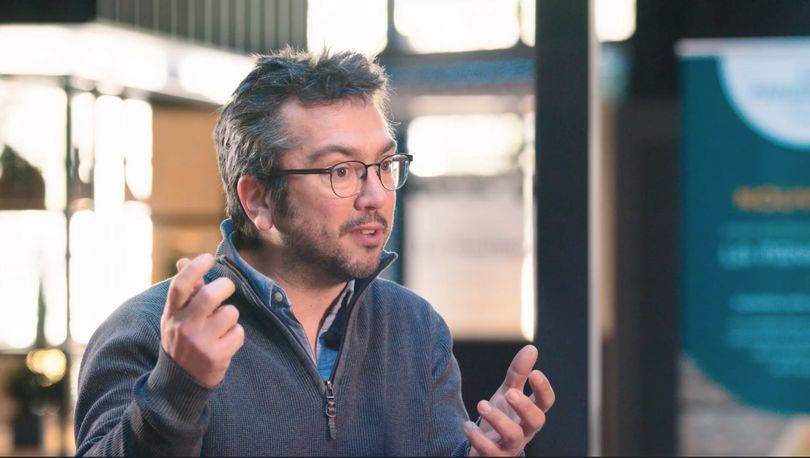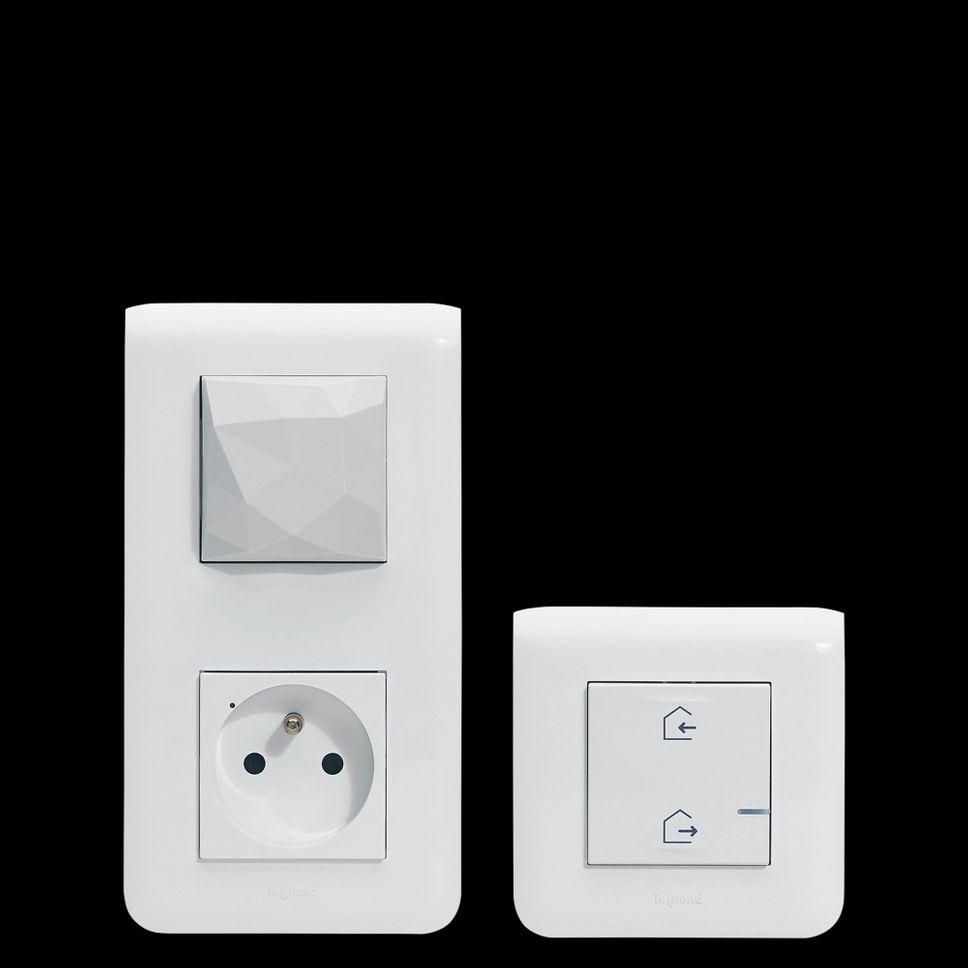 Integrating your Netatmo products
Netatmo has always been committed to creating products that are compatible with as many ecosystems as possible.

Most of Netatmo's existing ranges are already compatible with key voice assistants, which are now Matter controllers that act as translators between your older Netatmo products and new Matter products.
Whether you're using a motion sensor to turn on the lights on your Céliane with Netatmo device or reducing the temperature on your Netatmo Smart Thermostat when a window is open, our products will always be compatible, whether or not they're migrated to Matter.