We've got good news for you: you can easily set up security cameras in your home at a surprisingly reasonable price! Security cameras are a great way to increase safety in and around your home, but there are a few things you should bear in mind before going ahead with your new cam installation.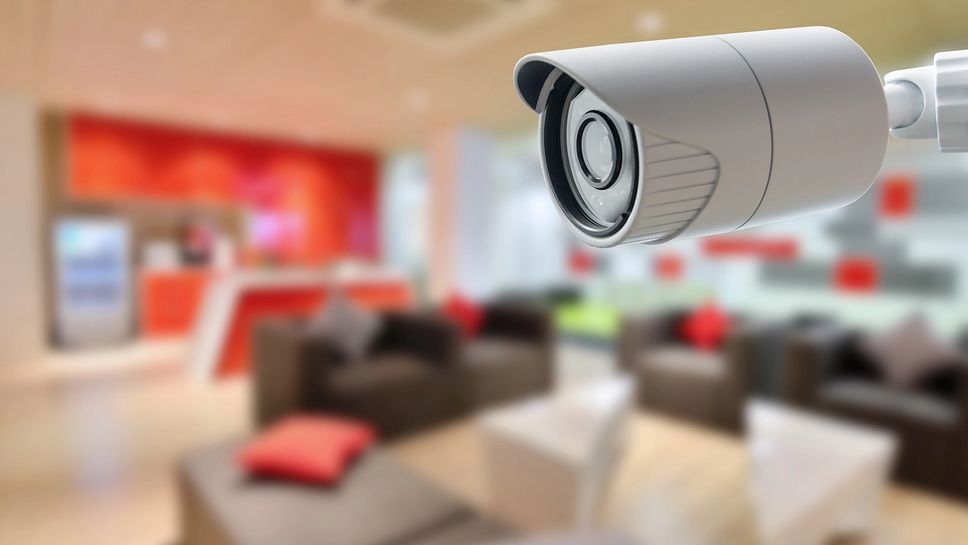 So, why should you go for home security cameras?
Security cameras as a deterrent
Put up security cams around your home and they're likely to act as an effective deterrent. If a potential intruder or burglar can see that you've got security cameras up and running around the property, they'll be unlikely to target your home.
Affordability
As technology develops, home security cameras are becoming increasingly affordable. Plus, you can't really put a price on your peace of mind! If you're looking to save on price, why not think about installing wireless home security cameras? Wireless installation often won't require the help of a professional, so stick your DIY hat on and get those cams up yourself.
Evidence for home insurance claims
If there is a break-in at your home, your security cameras could provide vital evidence for your insurance claim. This video evidence could be especially useful if a burglar or intruder enters your home without leaving any signs of a forced entry, for example through a window that was accidentally left ajar.
The latest security camera technology
Install the latest security cameras and you could take advantage of additional facial recognition, motion detection and night vision technology, keeping your home safe from potential intruders around the clock.
Smart home security options
Choose smart security cameras and you'll be able to link them up to an app on your smart devices. That way, you can get alerts in real time if your security cameras pick up on any suspicious activity around your home. You might even able to live stream the video onto your smart devices, so that you can see what's going on from wherever you are – whether that's at work or away on holiday. If you connect your home security cameras up to an integrated alarm system, your security cameras could trigger your home alarm to alert people in the surrounding area to an intrusion.
Flexibility in your security system
You'll be able to place your wireless cameras wherever you like around your home. Indoor or outdoor, they'll give you the best possible view of what's going on in and around your property.
Privacy and protection
Just make sure your CCTV cameras are only recording your property. If the video footage includes any outdoor shared spaces, for example, you'll need to make sure you store and manage the video according to the latest personal data protection laws, as it might feature members of the public.
Cloud video storage
Many smart home security cameras will allow you to seamlessly store your video in the cloud, meaning the footage will be easy to access, but won't clog up your digital storage system.
Remote home surveillance by a security company
If you've decided to contract a home security company to respond to any incidents involving your home, you may need to install security cameras around your home as a mandatory part of the service.
So, how should you go about choosing your home security cameras?
We've taken a look at the benefits of installing home security cameras, so now it's time for some practical tips. Read on to get clued-up before you start installing your new cameras.
Security camera location
Think carefully about where you'll position the security cameras around your home. You'll want them to record video of the most vulnerable points around your home, those places that might become targets for a burglar or intruder.
So, position your cameras so that they cover the front door (it's an obvious one, but burglars do frequently just enter the home via the front door), any back or side doors, the garage and driveway and the perimeter of the property (make sure you're only filming your private property, though). You'll also want to think about positioning your security cameras so that they record video of any windows that could provide entry points into the home.
Security camera performance
Do you want your home security cameras to include night vision functions? How about facial recognition or motion detection features? Many of the latest home security cameras can tell the difference between suspicious motion around the property and normal animal movements, for example.
If your home security cameras are going to be linked up to your home alarm, these high-level motion detection features could be the best option to make sure your home alarm doesn't go off unnecessarily.
Security camera connection mode
Wired or wireless? As we've seen, wireless security cameras could bring the installation price right down. Plus, wireless security cameras give you much more flexibility: you'll be able to chop and change where they're positioned around your home until you've got it just right.
Plus, if you move from home to home, you'll be able to easily take down your wireless security cameras and move them with you to your new place. Invest in a set of wireless home security cameras once, and you'll be set up for life.
Active or passive surveillance?
Standard home security cameras will just record non-stop video. If you're looking for smart home security options, you might want to ramp up the cam features. For example, an active security camera could incorporate automatic lighting functions, so that your home's lights flick on as you – or anyone else – approach the home.
Watch out for hidden costs
Make sure you ask for a quote before buying and installing your home security cameras. Be certain you know whether the price you settle on covers the price of installation, too!
Protect your home and prevent break-ins with a complete security solution. The Netatmo Smart Alarm System with Camera has everything covered. It offers full protection for your home and provides you with real peace of mind.