Infrared cameras might ring a bell for you: you probably associate infrared cameras with very high-tech video technology. So, should you install infrared security cameras in your home? Thermal imaging devices can be a significant asset to your home security set-up, so let's take a closer look at how infrared cameras work.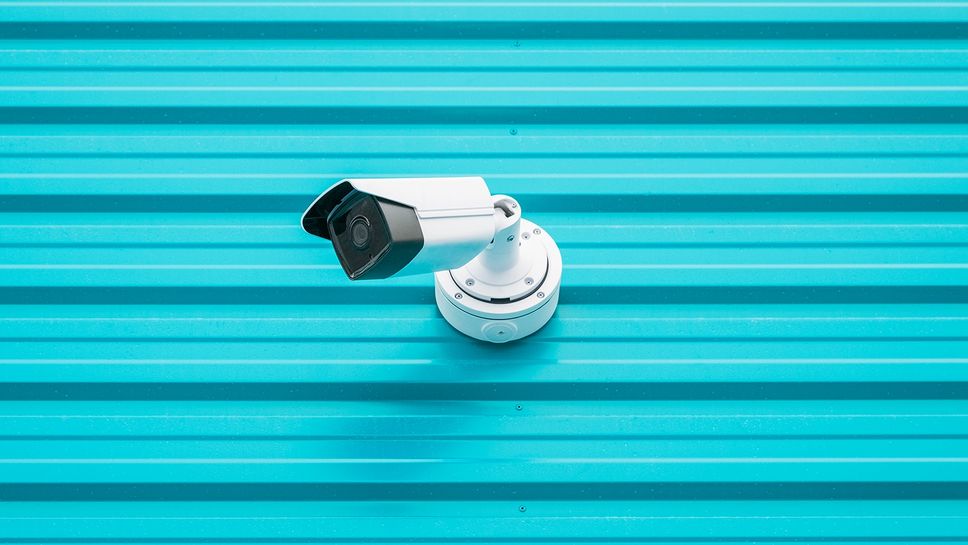 Infrared cameras: basic function at a glance
Infrared cameras are best known for being able to produce accurate video footage using night vision technology. So, how do these security cameras actually work?
Infrared waves are waves of heat – also know as thermal radiation – that are emitted by all living things. So, any person or animal moving in and around your home will emit some thermal radiation.
Infrared cameras (or thermal video cameras, depending on the wavelengths your model of security camera actually measures) are able to detect this thermal radiation and trace the outline of the entity that emits it.
So, this means that your home's infrared security cameras will be able to detect the outline of anyone moving around your home, even at night. The result will be accurate thermal images, created by your infrared cameras' high-tech image capture technology.
Infrared cameras don't use flash to carry out night-time thermal imaging. This means your infrared security cameras form a subtle but effective part of your home's security system.
They'll consistently capture thermal imagery of the goings-on around your home, while remaining relatively unnoticed.
But, you can enable flash on your infrared home security cameras to generate more accurate, black and white thermal images.
How can you make sure your infrared camera thermal images are good quality? High or low resolution, pixels and light sensitivity will all impact the quality of the surveillance images that your home infrared cameras produce.
Infrared security cameras: night vision
One of the major advantages of infrared security cameras, when compared to standard CCTV home surveillance cameras, are that they can accurately record security images during the hours of darkness.
So, infrared security cameras enable you to maintain 24-hour security surveillance on your property. Many home owners prioritise recording night-time security footage of the outside zones in and around their property.
If you're looking to increase your home's night-time security, installing infrared cameras could be a really effective asset to your home security system.
But what about your indoor home security systems? Infrared could work well there, too. If there's a night-time break-in at your home, thermal imaging could be essential to capture accurate video evidence of the intruders.
With high resolution thermal images, you could give both the police and your home insurance provider vital evidence of the intrusion.
Infrared security cameras: part of your wider home security system
Infrared security cameras might be able to produce high resolution thermal security images, but that feature alone won't work as an effective deterrent for potential intruders.
So, it's advisable to connect your infrared cameras up to a wider home security system. For example, you could integrate your new infrared cameras into a wider home security network of motion sensors, security alarms, door and window opening sensors or automatic emergency lighting functions.
The infrared images produced by your new home security cameras will be useful in and of themselves, sure. If there is a security incident at your home – such as a break-in or an unwanted intruder on your property – you may be able to submit infrared video surveillance images to the police or to your home insurance provider in order to support your case.
High resolution video images are an integral part of effective home security monitoring systems. Install the right infrared cameras and you'll be able to gather clear evidence of the goings-on around your home throughout the day and night.
But, link your infrared security cameras up to your wider home security system and they'll help ensure that you don't need to get to that stage. Instead, you might just be able to deter any potential burglar or intruder before they get the chance to target your property.
For example, you could connect your infrared security cameras up to your home security emergency lighting system. Then, when the security cam picks up on an infrared profile, it will trigger your home's lighting, acting as a deterrent by removing the cover of darkness.
Or, if the infrared profile that's entered your property is just a member of the household, the emergency lighting will still help guide them safely to the door of the home.
Similarly, you could link your infrared security cameras to motion sensors and your home security alarm. That way, if the camera picks up on a suspicious infrared profile, it could trigger the home security alarm to act as an effective deterrent, before the intruder even gets too close to your home.
You might want to consider installing infrared security cameras as part of an integrated smart home security set-up. That way, you'll have complete control over the subsequent triggering of the additional elements in your home security system, whether they're emergency lighting functions or security alarms.
For example, if your security cameras do detect an infrared profile outside your home, a smart system could send you a notification via a designated app on your smart devices. Then, you'll be able to view the live stream of infrared video straight from your security cameras, right on the screen of your chosen smart device.
From there, you'll be able to choose whether you remotely trigger your home's additional security features: flick on the smart emergency lighting or trigger the security alarm, if you feel the need to.
What's more, select the right smart features and you won't be constantly notified of totally normal movements around your home. Many of the latest infrared security cameras will incorporate motion detection technology that allows them to distinguish, say, between non-suspicious animal movement around the home and a potentially threatening human intruder.
Plus, you may want to include facial recognition features in your infrared security cameras. That way, if you're viewing the surveillance footage live from your connected smart devices, you'll be able to tell if the security system recognises the infrared profile.
This infrared security camera function will even work at night! This is because infrared imaging responds to sources of heat, rather than sources of light. So, we might be totally blind in the darkness, but your infrared security system will still be able to effectively keep your home and your family safe.
Netatmo's Smart Outdoor Security Cameras also includes an automatic light function, as well as their integrated infrared night vision and motion detection features. If your infrared security cameras detect an intruder on your property via thermal imaging, your Netatmo Smart Outdoor Security Cameras will instantly light up, providing an effective home security deterrent for a potential burglar.