The weather station is a very useful device for keeping you informed in real-time of all weather conditions, rain, and sunshine (among many other things). But among the various models, the wireless weather station is much more practical than the others. Equipped with sensors that exchange data via radio waves, the wireless weather station is often connected or even intelligent… but this is not always the case.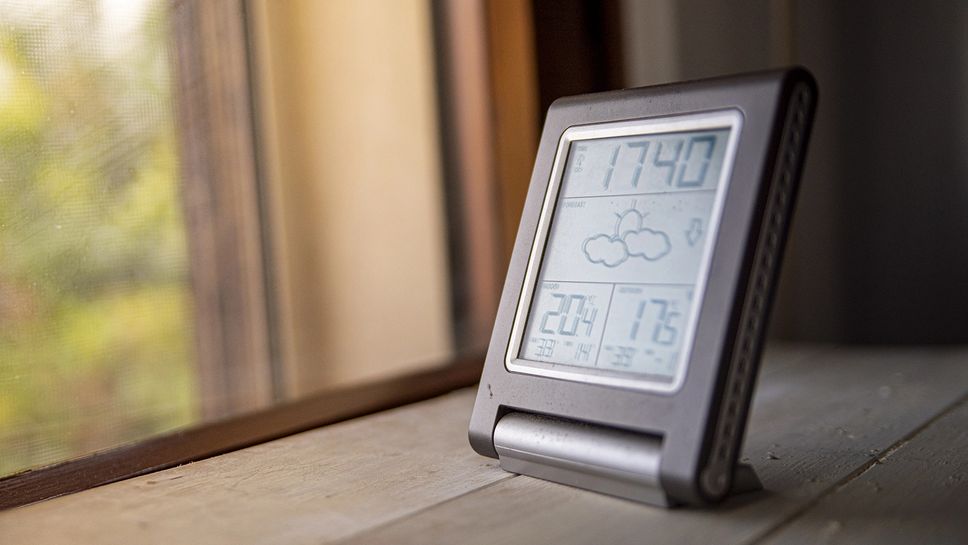 What is the purpose of a wireless weather station?
First of all, let's go back to the basic principle of a weather station: to provide quality information to anyone who needs to know the weather for their activities.
Such an instrument is effective if you want to know tomorrow's temperature, the current humidity level outside, how to organise your weekend hike, whether you can sail on Thursday, or even how to garden according to the moon or the rain.
There are therefore several types of weather stations on the market, from the most basic to the most high-tech to the most versatile wireless weather station models. Prices tend to change according to the functionality of each product. The wireless weather station is halfway between the entry-level weather stations and the connected models.
This is an interesting solution at a reasonable price if you want to know the weather more accurately without going into too much detail!
A wireless weather station does not need to be connected to the mains with a plug, which makes it easier to use than a wired model.
On many wireless weather stations, you can connect with other weather measuring devices to collect more data. The most common is the rain gauge which is used to measure the amount of rainwater that falls, and the anemometer to calculate wind speed.
Once you have connected all your devices, all you need to do is check the display screen of the wireless weather station's indoor module to see what you need.
Thanks to the wireless weather station that you can install directly at home, you no longer have to spend money on sensors from your national meteorological services and other organisations. With your weather data, you get excellent accuracy in your weather data.
There's no doubt about it, you can trust your wireless weather station more than the TV weather.
Use a wireless weather station to replace your thermometer, hygrometer, barometer alarm clock, and even your clock. Because yes, such a weather station provides you with temperature, humidity, weather forecasts, and of course the time.
More advanced than a wireless weather station, the Netatmo Smart Weather Station is a complete, powerful, and very easy-to-use weather station. Like other connected weather stations, it is wireless and allows you to view all information directly on your smartphone.
How does a wireless weather station work?
Its operating principle is rather simple to understand, based on weather and communication technology. An external module allows you to collect all the weather data right from your home: nothing like it for unparalleled accuracy. This data is then communicated to the indoor module, usually via Wi-Fi.
You can then consult the information you need on a display screen: everything is shown. Would you like to know the indoor or outdoor temperature, the risk of rain, or the humidity level? Just look at the digital display of your wireless weather station and you will have real-time information.
Please note that for optimum performance, it is important to ensure that the wireless weather station's outdoor module and any accessories are strategically placed in the most exposed locations. The location must be suitable for the use of the weather station sensor, otherwise, the results, forecasts, and other data may be wrong or inaccurate.
The Netatmo Smart Weather Station goes further than most other wireless, connected weather stations. It doesn't stop at temperature, humidity level, or weather forecast, no. It also gives you all the information you need about the quality of your indoor air, indoor air pollution in the house, a big problem that is easier to solve with a little attention!
What is the difference between a wireless and a connected weather station?
A connected or smart weather station connects to the internet to receive additional information which it uses to complete its measurements. It is also possible to receive weather data directly on your smartphone or tablet with a connected weather station. This is not possible with a traditional wireless weather station that does not have internet access or Bluetooth in general.
The choice between a wireless and a connected weather station depends on your budget and your needs (as is often the case when choosing a product of this type).
If you value the convenience of being able to view your weather information from anywhere directly on your smartphone or other connected devices, a wireless weather station may be the right solution.
If this is an important criterion, then you know what to do.
Finally, note that whatever your choice, a wireless or connected weather station is fairly simple to set up and use. You don't need a 5-year degree in meteorology, that is for sure!
Wired, wireless, connected, smart… all these devices help you analyse, forecast, and anticipate the weather in all its forms, from temperature to the humidity level, pressure, wind speed, sunshine, rain, indoor air pollution, indoor air quality, and other weather data. With accurate data based on your exact location, it is easier to manage your daily life. The first step in choosing the right one for you is to define your needs.