Burglaries are shocking and often upsetting experiences, so it's important to know what to do immediately afterwards. If a burglary has taken place in your home, or you've seen break-in taking place on another property, there are several steps you need to take. Most importantly, you need to inform the police of the crime and contact your home insurance company.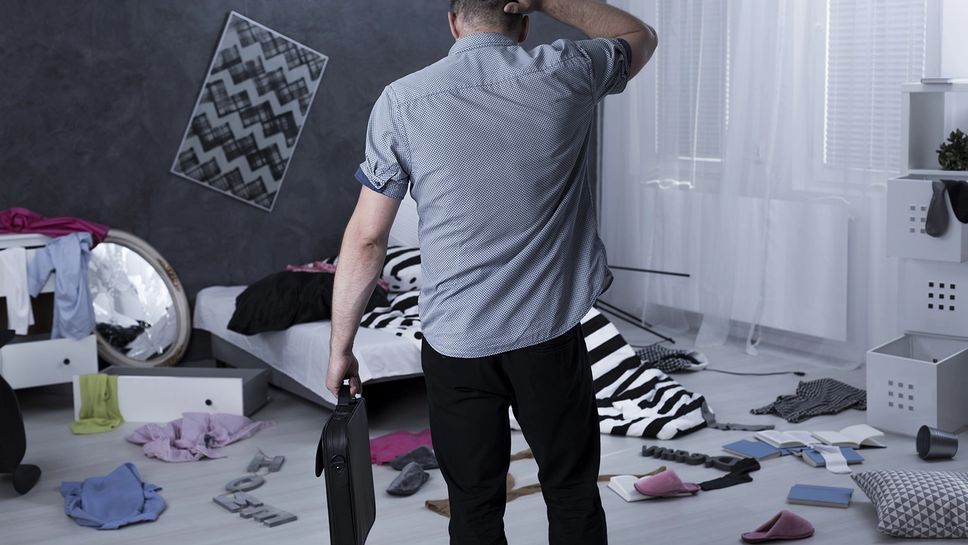 What if the burglary happens while you're at home?
Sometimes, burglars will enter a home knowing that there are people inside, or because they mistakenly think the property is empty.
If you're in your house while a burglary is taking place, you need to prioritise keeping you and your family safe. You could trigger your home's alarm system to try to deter the burglars, or discreetly contact the police. But, don't do anything that will compromise your safety.
This approach might mean you see your home's items being stolen in front of your eyes. While frustrating, it's better to co-operate with the burglars at the time of the burglary and then provide the police with key information about them after the crime has taken place.
If you're unable to contact the police while the burglary is happening, get in touch with them immediately afterwards. If you can remember any details about the way the burglars looked, talked and behaved, that information could later help the police to follow up on the crime.
Filing a burglary report with the police
If you arrive home to discover a burglary has taken place on your property, contact the police immediately.
Try not to move anything in your home, as the police will need to examine the house for information that might be vital to pursuing the burglars.
You'll need to provide the police with information about the crime, for example: when the burglary took place, what items were taken from the home, how the burglars might have entered the property and what home security systems you had in place.
The police are likely to give you an official burglary report form to pass on to your home insurance company. This will help you gain compensation for the items stolen from your property.
Of course, it's very important to look after yourself and your family, too.
Experiencing a burglary can be frightening and stressful, so you'll need time to recover.
If you home isn't secure after the burglary (because doors or windows on the property have been broken, or because you or the police have reason to believe that the burglars might come back to the house) find another place to stay, perhaps with local friends or relatives.
You might also want to provide information about the burglary to any neighbours who might be vulnerable, too.
The police might be able to help you with this, or you could let your local Neighbourhood Watch know.
If you're looking to insure a new home or property, you'll need to look at all the insurance information closely. Many basic home insurance policies don't cover burglaries on the property, so you might want to consider multi-risk home insurance, or compiling information and pictures about your home's valuables that you could give to the police and your insurance company in the event of a burglary in your home.
Making a claim on your home insurance
After you've reported the burglary to the police, you'll need to contact your home insurance company to inform them of the incident.
The guidelines you'll need to follow will depend on your specific home insurance policy. However, you should bear in mind that there might be a strict time limit for reporting any burglaries on your property, in order for your home insurance to kick in.
Make sure you check these details when you set up your property's insurance policy and be sure to contact your insurance company as soon as you can after a burglary.
Your home insurance company is likely to require detailed information from you, both about your home security and about the burglary itself:
Detailed information about the items stolen and the damage to the property (it'll help if you've made a record of the valuables in your home, as this can help prove that the items were stolen during the recent burglary)

Copies of the relevant police documents (the police should be able to indicate the forms you'll need to pass on to your home insurance company)

Details of your home insurance policy
Information about any victims involved in the burglary (your home insurance company may also want to contact any witnesses with relevant information about the burglary)
It's also important to contact your bank after a burglary. Even if you don't think the burglars have actually stolen any bank cards, cheque books or banking information from your house, they may have photographed, or made a record of, your banking details.
If you let your bank know about the burglary that's just taken place in your home, they may be able to prevent any fraudulent activity on your account and help keep your money safe.
After a burglary, you'll want to make sure your home security is up to scratch. As the recently burglary might have showed, doors and windows can be particularly vulnerable points on a property that burglars use to their advantage.
Glass planes in your home's doors are especially obvious targets, as they're far easier to break and then reach the door's lock. You might want to place a protective film over the door's glass panels to strengthen them (available from many DIY shops), or replace the door panels with security glass.
Of course, Netatmo is here for all your home security needs. But, take advantage of advice from other sources, too: the police and your home insurance company may also be able to provide further information on how to keep your property safe from burglary in future.
If you're looking to increase your home's security to protect the property from burglaries, why not check out the Netatmo range? From smart indoor and outdoor security cameras, to indoor sirens, to smart video doorbells, Netatmo has a wide choice of home security devices to protect your property and valuables from potential burglaries.