Have you thought about whether your home insurance policy would cover damage to your home's contents in the event of a fire? Often, home owners take out fire insurance for their property as apart of general home insurance policies. So, what are the ins and outs of these home fire insurance clauses? And how can you make sure that you've got the best possible insurance coverage for your property? Read on for some helpful Netatmo insight!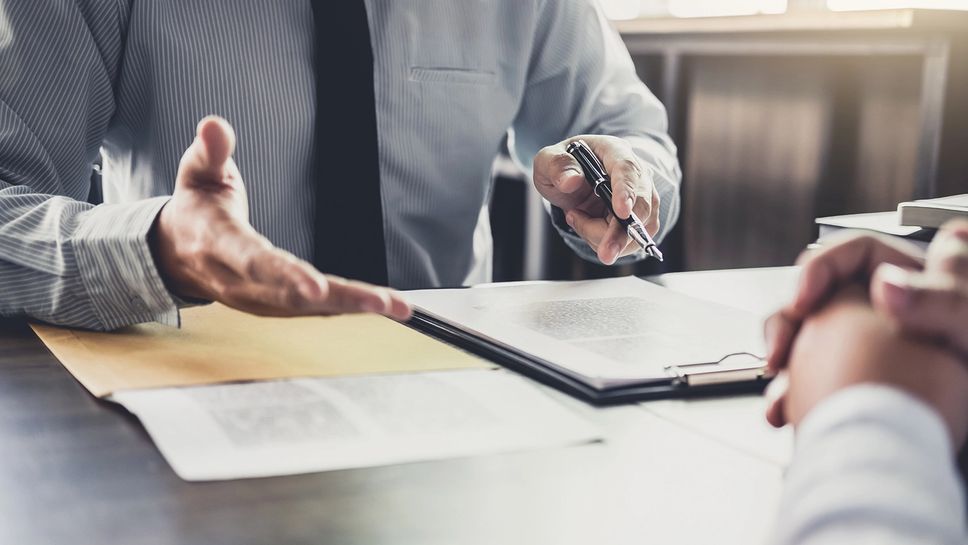 Who's responsible for ensuring that your home and its contents are covered by a fire insurance policy?
Homeowners are themselves responsible for making sure that their property – along with its contents – is appropriately covered by a fire insurance policy.
Most home insurance policies will include a section on fire insurance, so it's a question of ensuring that home owners' chosen property insurance policies adequately provide for a fire insurance claim, too.
This claim might cover loss or damage to the home and its contents in the event of a fire. As an individual homeowner, the type of property insurance that you select depends on your personal preference and home insurance budget. While fire insurance clauses might increase the overall price of the home insurance policy, it's well worth protecting your home and its contents from fire-related damage.
If you're a landlord, you may be responsible for ensuring your property is covered by valid fire insurance policies.
If, in your particular situation, it's your tenants themselves who are responsible for ensuring that their accommodation is covered in terms of property and fire insurance, you'll need to communicate this to the tenants in question.
If you have questions regarding fire or home insurance policies or the claim process, ask your estate agent, building manager or home or fire insurance provider for more information.
Moving away from personal fire insurance, let's take a look at insurance policies for business premises.
If you're a business owner, it's important to ensure that your premises are covered by a fire insurance policy, so that you'll be able to claim for loss and damage.
Read on for more guidance on how to go about choosing the right insurance policy for your home, let property or business premises, as well as how to ensure that you meet the requirements for validating your chosen property/fire insurance policy.
So, what do property/fire insurance policies actually cover?
It's all in the detail with insurance policies, so always make sure that you read your property/fire insurance agreement from cover to cover, not forgetting all the small print!
It's always a smart idea to ask for a fire or property insurance quote from several home insurance providers before deciding on the option that's right for your premises.
Choosing the best insurance policy for you will depend on a number of factors:
The type of cover that the insurance policy offers: what types of loss and damage you'll be able to claim for

Whether fire insurance is included, or requires an addition to the insurance policy

The price of the property/fire insurance policy

The claim validity requirements
Most fire insurance clauses in home insurance policies will cover damages to the movable contents inside your home, in the event of these being caught in a fire.
You might also want to check whether the home insurance policy that you're considering also covers electrical damage within the home.
It's also wise to check these details when taking out insurance as a landlord or business owner.
Make sure you always read the small print of your home/fire insurance policy in detail. The valuable contents that you've got in your home (jewellery, laptops, televisions, pieces of artwork, etc.) may well be covered by a separate clause in your home insurance contract. So, make sure you know exactly what type of loss and damage you would be able to claim for, in the event of a fire on the property
Will your fire insurance be effective even if you have no fire safety mechanisms in place?
Here at Netatmo, we're all about making keeping your property safe as simple as possible.
So, the short answer here is: no. Your property's fire insurance won't be viable if you haven't installed the required fire safety equipment on the premises.
That's why it's so important to read the detail of your property/fire insurance policy.
The policy will outline the fire safety mechanisms required to validate your insurance policy. That way, you'll be able to make sure that you'll receive the appropriate claim cover in the event of fire damage to your home, let property or business premises.
For example, smoke detectors are a standard fire safety requirement. They're likely to be a compulsory presence in the home, in order to validate your home/fire insurance coverage.
Plus, you might be required to install fire extinguishers in the home, as well as keeping chimneys or stoves safe to use.
The rules that apply to business and commercial premises are likely to be even more stringent.
What happens if there is a fire in your home?
Your home/fire insurance policy will likely stipulate a specific time period within which you need to notify your home insurance provider of the fire loss or damage. In terms of your wider home insurance policy, a time limit is also likely to apply in cases of theft, for example.
It's wise to document the damage caused by fire with photos, but try not to move anything in the home, as the insurance provider may need to observe the damage before validating your claim.
How should you price up your home/fire insurance policy?
When you're browsing home insurance policies, make sure you always take the time to compare different insurance companies' quotes.
You'll want to make sure that you're getting the best value for money on your home insurance policy, as well as ensuring that it covers all the fire damage requirements you're looking for.
In general, the price of your home insurance policy will depend on the basic value of your property. It'll also take into consideration the various characteristics of your home (for example, whether you live in a house or an apartment, the state of repair of the property, its location, etc.)
The greater the coverage level of your chosen home insurance policy and the higher the level of risk to which your property is exposed will affect the overall price of the insurance agreement.
For example, if your property is an older building that might be more susceptible to fire damage, you're likely to be faced with higher home insurance costs.