In the UK, there are multiple gas suppliers on the market. You can compare and choose your gas supplier based on tariffs, how well they help their customers if they need assistance, gas prices, any deal for new customers that the supplier might be offering, or whether they're a particularly good supplier for you if you're a business owner. Switching between gas suppliers is a relatively straightforward process, given the huge amount of websites that allow us to easily compare gas suppliers. If you're thinking of making the gas supplier switch, read on for tips on how to effectively compare suppliers and make switching suppliers hassle-free!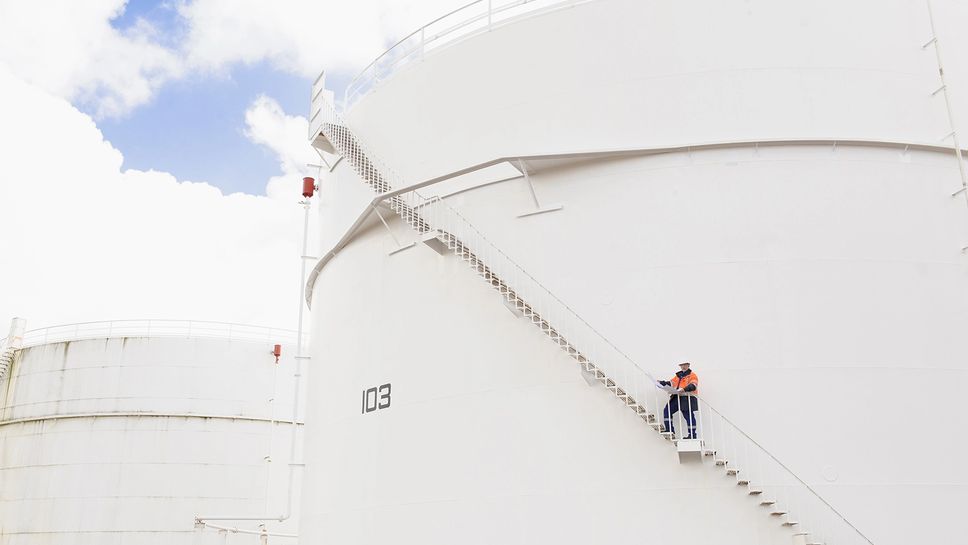 How to compare gas suppliers and make the right switch for you and the planet
Websites cut out the supplier switching legwork for us these days. We can compare gas suppliers with a few mouse clicks, with access to a whole host of information about price points, tariffs, payment setups, help available for customers, gas meter setups and so on for each supplier on the market.
It can be simple to switch from one gas supplier to another and the decision to switch can also save you a lot on your gas prices! Plus, you can opt for a greener gas supplier, ensuring you're doing all you can for the environment with your energy supplier.
As a gas consumer, you're free to choose between all the gas suppliers on the market. The supplier you switch to might change depending on whether you're looking for a domestic or business gas supplier, as each supplier offers their own tariffs, price, payment setup and deal offers that may better suit home or business requirements.
So, what sets some gas suppliers apart from others?
Price: the main differentiating factor between gas suppliers on the market
By using a website to compare gas suppliers, you can easily view the price and gas tariffs that each supplier is offering for gas. This can help you to make the most economical choice for your home gas supplier, but you'll also need to keep a close eye on your gas meter to monitor how much gas you're using.
Many gas suppliers frequently offer a deal or two to entice in new customers, so make sure you read the small print related to any deal you might accept from a gas provider. You don't want to be caught out from unexpectedly high tariffs once that deal is over!
You'll want to consider the tariffs and payment plans that each supplier is offering, as well as the level of help that suppliers have on offer to customers who may experience an issue with their gas supply.
Price isn't everything, thought. It's vital to consider the impact that our gas suppliers have on the environment, so it's worth opting for the most efficient and environmentally-conscious gas supplier you can.
Choosing the right gas supplier and tariff for you is the key to reducing the price you pay for your regular gas use. Installing a Netatmo Smart Thermostat in your home can help you to bring down energy prices further! Remotely program and control your home energy use for heating from your tablet or smartphone to save energy and save on energy prices.
Choosing the right gas supplier for you
Given there are so many gas suppliers on the market, it can be difficult to know where to start when you want to compare gas suppliers and potentially make a gas supplier switch. As we've mentioned, using an online site to compare gas suppliers is a quick and convenient option.
Whether you're particularly looking at tariffs, prices, payment options, how green the supplier is, any deal that a supplier might be offering or just at trying a new supplier, starting to compare gas suppliers online is the first step towards an effective supplier switch.
In the UK, major gas suppliers include: British Gas, EDF Energy, Scottish Power, E.ON, SSE and Npower. These gas suppliers are often referred to as 'The Big Six' gas suppliers, given their longstanding presence on the gas market.
However, newer gas suppliers consistently enter the market, looking to offer gas consumers a modernised approach at competitive prices and tariffs. These newer gas suppliers include: Ovo Energy, Octopus Energy and Bulb Energy.
Finding the best gas supplier for your requirements
The availability of gas suppliers may depend on your geographical location, so be sure to bear this in mind when you're using a website to compare gas suppliers.
The gas supplier you choose will likely depend on whether you're looking to switch your gas supplier for a home or a business, so bear that in mind when you're comparing gas supplier tariffs and payment setups during the switch process.
The price of gas - a major supplier switch factor
Keeping tariffs and prices at a minimum is a major motivating factor for consumers switching gas suppliers. Of course, we all want to keep the price of our energy bills to a minimum and gas suppliers are well aware of this.
This encourages gas suppliers to offer prices, tariffs and payment options to suit consumers looking to save on their gas use. Of course, keeping an eye on your gas use via your gas meter will also help you to reduce the price of your gas bill.
Standard gas supplier or greener gas supplier?
While price is a key factor in switching gas suppliers, we must also consider the environmental impact our gas supplier has. Information on how energy efficient gas suppliers are - and help you to be at home - can be found online, to help you choose your gas supplier.
Keeping prices low, of course, ultimately depends on using less gas at home and during our business operations. Reducing our gas use also helps reduce our carbon footprint and keeps the prices of our gas bills down.
Make sure you use a website to compare gas suppliers and choose the supplier that best suits your gas use requirements. Take into account prices, tariffs, deal offers, help available and how green the supplier is before making your switch!