Governments all over the world are recognising that it's vital to support consumers to make green choices. As such, there are multiple grants available for home and business owners across the UK, the US and Canada.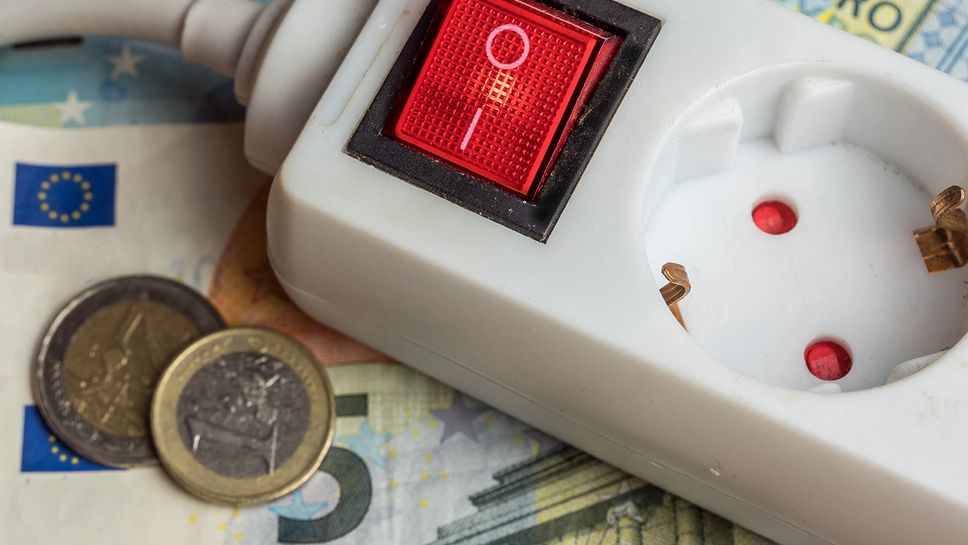 Governmental green energy grants in the US
Across the US, there are various green energy grants available. These often vary from state to state, so be sure to consult local resources to check your eligibility status.
What governmental grants can home owners access in the US?
If you invest in making your home greener in the US, there are various support schemes that you can access.
Recently, taxation credits for home owners who invest in green improvements to their homes have been prolonged up until the end of December 2021. There are also credits available for contractors who construct residential properties with high energy efficiency.
This retroactive extension applies to:
Tax credits for high energy efficiency in residential properties
Tax credits for those who build energy efficient homes
There are also tax credits on offer for home owners who choose to install renewable energy products in their residential properties. These tax credits will also be available up until the end of December 2021.
It's important to note that these tax credits have been reduced for several types of products:
Fuel cells
Small wind turbines
Geothermal heat pumps
Solar energy systems
How does the US Business Energy Investment Tax Credit work?
Business Energy Investment Tax Credits (these are also known as ITCs) are applicable to a number of economic sectors across America.
If your business falls within one of the following sectors, you're likely to be eligible to benefit from this type of ITC:
Commercial
Industrial
Utility
Agricultural
There are various types of environmentally friendly purchases that are eligible under the Business Energy ITC. For example, your business could benefit if you choose to invest in solar water heat systems, photovoltaics or installations that enable your business to use wind energy and biomass to fuel its operations.
These are just some of the options available to US businesses under this particular ITC, encouraging organisations across the country to invest in a greener future.
You can also access tax deductions if your commercial premises exhibit a high level of energy efficiency. These tax deductions have also been prolonged until the end of December 2021.
Governmental green energy grants in the UK
In 2020, the UK government brought in a new Green Homes Grant. This scheme enables both home owners and property landlords to apply for vouchers worth from £5,000 to £10,000 to make energy saving adaptations to their homes.
Details of the Green Homes Grant
It's important to remember that Green Homes Grant vouchers do not cover solar photovoltaic panels. However, the vouchers can be used to purchase solar thermal panels for domestic hot water heating.
Other UK home owner options: the SEG and RHI schemes
There is another option for UK home owners and landlords who are interested in installing home solar panels. You can apply for funding for home solar panels under the SEG scheme, which came in on the 1st of January 2020.
If you want to power your UK home heating using solar thermal panels, you could also benefit from the RHI scheme.
The RHI aims to encourage home owners and landlords in the UK to move away from traditional, high emissions energy sources. Instead, they'll be supported to use renewable energy sources to power their heating. It's key to note, though, that this scheme is scheduled to end in March 2021.
Grants for UK businesses
In the UK, there are various environmental tax schemes in place for multiple business types.
These include:
Companies that use large quantities of energy because of the nature of the work they perform
Small businesses that use only minimal amounts of energy
Businesses that actively seek to purchase energy efficient technology for their operations
The CRC Energy Efficiency Scheme (which was previously known as the Carbon Reduction Commitment) is another option. This includes larger businesses that use only relatively small amounts of energy. These cover, among others:
Supermarkets
Hotels
Water companies
Banks
Local authorities, including state-funded schools
Central governmental departments
To form part of the CRC Scheme, these entities need to:
Register themselves for the scheme
Monitor and report their CO2 emissions (from gas and electrical power)
Purchase enough allowances to cover their yearly emissions
Governmental green energy grants in Canada
In the Canadian system, the federal government tends to channel funding into the various provinces and territories so that they can introduce their own, zone-relevant green energy schemes.
What type of federal aid is there for businesses in Canada?
There are some federal green energy aid schemes in Canada, for example the Federal Tax Incentive for Clean Energy Equipment.
What's covered by the Federal Tax Incentive for Clean Energy Equipment?
This incentive enables Canadian businesses to fully expense the generation of clean energy and the purchase of energy efficient equipment.
It grants businesses access to a Capital Cost Allowance (CCA) rate of 100% and waives the usual 1st year rule.
How many green energy schemes are there in Canada?
In Canada, there are currently 77 clean energy incentive programmes running across the country.
These offer various forms of support available to home owners and businesses looking to reduce their carbon footprints.
In summary, these cover:
285 energy efficiency rebates
27 renewable energy rebates
12 clean transportation rebates
While making green improvements to your home, you might want to invest in a Netatmo Smart Thermostat. Remotely programmable, your Netatmo Smart Thermostat will let you program and regulate your home heating right from your digital devices - wherever and whenever! Ensure you're heating only as needed, saving money on your heating bills and reducing your carbon footprint.
Green schemes: multiple types for multiple needs
Whatever area of your life you're invested in making greener, there are multiple options out there to suit your needs. Before investing, be sure to look into the availability of:
Government green energy schemes
State and regional level schemes
Schemes for home owners, landlords and construction companies
Schemes for businesses across various major sectors
Across the UK, the US and Canada, there are multiple green energy grants available for both homes and business. Take advantage of these to invest in a greener future, at home and at work!