There are multiple ways that you can conduct an energy check to update yourself on how you're using energy in your home, as well as who is supplying the energy you use to power your hot water, heating, lighting, air conditioning and at home appliances. Carrying out a regular energy check on your home is vital to ensure you can keep track of how much you're spending on your home energy bills, as well as how much your home energy consumption is affecting the environment around you. So, let's dive into the topic of energy checks!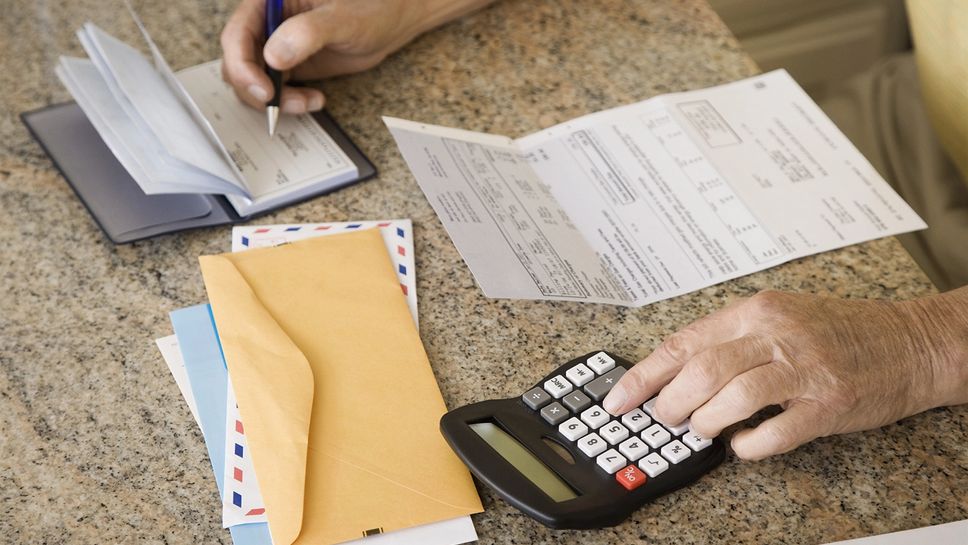 What do we mean when we talk about an energy check?
When we talk about energy checks, we mean checking in on how you're using energy in your home, how much you're paying for this energy and who's supplying the energy to your home.
It's also worth regularly following up on an energy check to find out if there's any way you can change your energy consumption habits to reduce your energy bills and your carbon footprint, in order to protect the climate.
How does an energy check work in the UK?
In the UK, you can apply to have an Energy Performance Certificate (EPC) assessment carried out in your home by an accredited assessor.
An EPC is mandatory if you're renting out or selling a property in the UK and you could be fined if you don't apply for one as needed.
Your EPC rating will be from A (most efficient) to G (least efficient) and will be valid for 10 years from the time of the energy assessment.
Visit the Ministry of Housing, Communities & Local Government page to find a Domestic Energy Assessor near you.
How does an energy check work in the US?
In the US, you can request a Professional Home Energy Audit in order to ascertain the energy efficiency levels in your home.
This audit will give you invaluable insight into where you can make energy efficiency improvements within your home, ultimately saving you money on your energy bills and reducing your impact on the climate.
The certified auditor will carry out a room by room energy check on your home, noting any aspects that affect its overall energy efficiency levels.
There are various tools that professional energy check auditors leverage in order to accurately assess where your home is wasting precious energy. This includes examining a collection of your past utility bills to note your energy usage.
How does an energy check work in Canada?
In Canada, there's a key service available to help you check in on energy efficiency levels in your home known as an EnerGuide home evaluation.
Energy efficient homes keep their occupants safe, warm and comfortable, while impacting the environment as little as they can.
Plus, in an energy efficient home, you'll need to use less energy to achieve the levels of heat, light, device usage and general comfort that you're used to. This means that, overall, you'll be paying less on your energy bills in a truly energy efficient home.
The Canadia government, via Natural Resources Canada, offers EnerGuide evaluations to help home owners maximise their energy efficiency, and so the benefits for both themselves and the planet.
An energy advisor will conduct an assessment of your home from top to bottom, including the attic and basement spaces. You'll receive an energy efficiency rating level, as well as recommendations on how to boost your home energy efficiency.
This tailored report can help you access guidance to eliminate drafts, reduce noise pollution in the home, achieve consistent heating temperatures and also to purify the air in your home.
It will also shed light on how you can make changes to save on your energy bills, saving you and your family money over time. What's more, an EnerGuide evaluation is a real asset if you're looking to sell or rent your property, as planet-conscious (and wallet-conscious) buyers or tenants will be on the lookout for an energy efficient property.
The Netatmo Smart Thermostat is an ideal way to regulate your energy usage at home. Remotely program your home heating from your smartphone, wherever you are, to ensure you're only using your heating as needed!
How to prepare for a professional energy check
Here, we'll look at practical steps to gear up for your home energy check.
Finding and choosing your energy check auditor
Check local government resources to help you find a qualified energy auditor in the area (in the UK, the Ministry of Housing, Communities & Local Government lists EPC assessors, in Canada you can visit the Natural Resources Canada site and in the US you can consult local state government resources)
Your current energy supply company may also carry out its own energy checks, or recommend local firms
Pre-assessing your home to assist the energy check
Make a list of issues you've noted (such as drafts, damp, unusually high energy bills)
Have copies of your home energy bills on hand
Note your average summer and winter thermostat settings
Did you know that remotely controlling your home heating can lead to significant savings on your home energy bills? With a Netatmo Smart Thermostat, you can make sure your home is heated when you need it, then you can turn down the dial - and the cost - when you don't.
Energy check: the best way to optimise your energy efficiency
No matter where your home is located, it's vital to check up on your energy supplier and energy efficiency in order to minimise your energy costs and impact on the climate.
As we've seen, an energy check is an asset for you while you're in the home, saving you money on energy bills, but also if you choose to rent out or sell your home.
An energy check is vital to ensure you're not overspending on your home energy usage, as well as to do your bit for protecting the planet. Whether you're in the UK, the US or Canada, use these resources to look into your next energy check today!