Modern technology allows us to access real-time images of locations all across the globe. Some smart CCTV cameras will provide you with real-time surveillance options that can help to keep your home safe. So, what are the best ways to view your home in real time, from both an outdoor and an indoor perspective?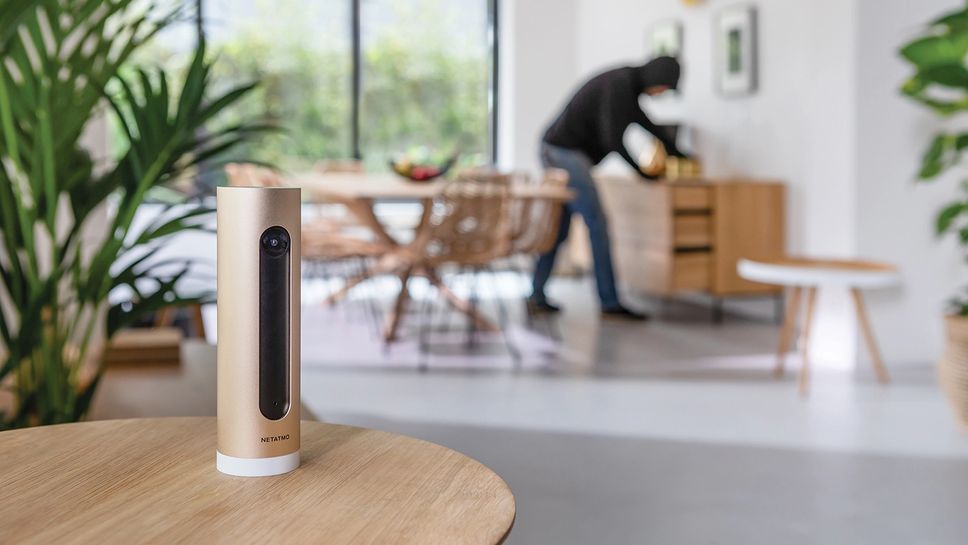 Smart home security cameras
The latest smart home security cameras – whether that's indoor or outdoor models – will let you monitor your home in real time. You can connect up your home surveillance system to specialised apps on your smart devices to view real-time video footage from your home's cameras.
Plus, if you take into consideration the additional night vision and infrared features on offer in countless home security cameras, you can up the real-time surveillance to 24 hours a day.
Smart, real-time security video gives you total convenience: you can monitor the activity inside and outside your home remotely, whatever time of day or night you like.
Just make sure that your home's WiFi connection is strong enough to support all your security surveillance devices. This ensures they can all function and communicate well.
Customisable motion detection features (these might be a particularly good idea to incorporate into your outdoor home security cameras) also mean you won't be bothered by unnecessary surveillance alerts.
Smart motion detection features can distinguish between suspicious movements in your home and normal, everyday activity. So, you'll only be alerted with real-time security video when there's an actual issue, rather that just a stray cat!
A question home owners often ask is: how real is real time?
You might be thinking of real-time as in applications like Google Earth, where you can enter pretty much any global address and access a pretty accurate street view of the place you've searched for.
But, these images are compiled over time, putting together the data from satellite images and Google Street View cars that actively record images of the areas as they drive around them.
So, when we access these "real-time" images on Google Earth, we're actually seeing the results of information that's been collated over a long period of time, from several different sources. In many places, privacy regulations prohibit the live surveillance of public areas.
Plus, images on Google Earth have to comply with privacy regulations, so you might see blurred out faces of the people who happen to appear in them, for example.
Well, smart home security cameras are different. They really do provide you with a real-time surveillance view of your home. The live images will come solely from your home security devices, giving you unique control over what's going on in and around your home.
Plus, you'll get full resolution on the faces of the people included in the video footage, so that they can be easily identified. Some smart home security devices even offer incorporated facial recognition technology to facilitate this aspect of the surveillance process.
Link up your smart home security cameras to your selected smart devices and you can remotely view surveillance footage of your home in real time, no matter where you happen to be.
For that reason, many home owners opt for real-time home surveillance devices, due to the added peace of mind they give them while they're away from home. That could just be during your normal working hours, or when you're away on holiday for a while.
This real-time function is incredibly useful for deterring potential intruders when combined with night vision, motion detection and automatic security lighting features. We'll talk a closer look at those added home security features a little later on.
How's best to install your real-time home security system?
There are a couple of legal requirements you'll need to bear in mind if you're installing real-time surveillance systems in your home.
First up, you'll need to make sure that your security cameras are only recording within the boundaries of your private property. There are strict regulations in place about recording video footage of public and shared spaces, so make sure that your home security devices comply with these at all times.
Secondly, if you employ anyone to work in your home or garden, you'll need to let them know that they'll be picked up by your real-time home surveillance system. They have the right to know that there will be security video recorded of them in real time.
They'll also have the right to request that you delete any surveillance video that shows them and that you refrain from recording any similar surveillance footage of them in future.
Thirdly, you'll need to make sure that you securely store your real-time surveillance footage in a way that complies with the applicable data protection regulations. You'll need to make sure that you have a safeguarded storage system set up for your surveillance video.
Cloud storage could be the best option for ensuring this security, as well as allowing you to keep the security video without cluttering up your personal devices.
You'll also want to make sure that you can easily access your security video for the purposes of providing evidence – of a break-in, for example – to the police or to your home insurance provider.
In the event of a security incident at your home, real-time surveillance footage not only provides you with the opportunity to act quickly to deter any potential intruder, but also to provide proper evidence of any crimes committed to the relevant authorities.
For example, if you view real-time security video via your smart devices while you're away from home, you could remotely trigger your home's smart security alarm to put off the intruder and to attract attention from people, or a police patrol, in the area.
Some smart surveillance cameras also incorporate automatic lighting features. These will turn on a motion detection-activated, harsh security light that will prevent intruders from acting under the cover of darkness.
Similarly, additional night vision features will enable you to accurately trigger your home's smart security alarm, even if you're viewing real-time surveillance video at night.
Why not check out the Netatmo range of Smart Indoor and Outdoor Security Cameras? Fully customisable and suitable for integrating into an existing smart home security system, Netatmo's surveillance cameras are a real asset to your home security.