Whether with your family, partner or friends, summer is the perfect opportunity to travel, relax and rest. The only downside? Leaving your home empty for a short or extended period of time. And if you have a cat or dog, you'll need to decide whether to bring your pets with you or find someone to look after them. House sitting, a popular concept amongst home owners, is a good way to make sure your property and pets are taken care of and reduces the chance of theft while you're away. It can be a great experience for everyone involved, so read on to see how this new option can help you and pick up a few handy tips.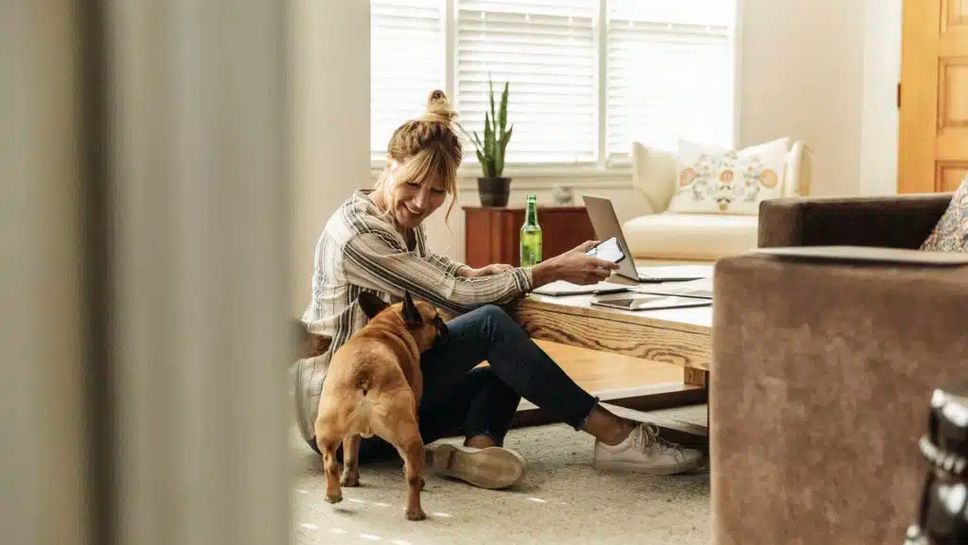 Does house sitting offer guaranteed security?
Originally an American concept, house sitting is the exchange of home services and "guardianship" between individuals. The aim is for another person (the house sitter) to look after your house or apartment during a short or extended period of absence. However, the house sitter does more than just watch over the property while you're away, they also provide pet care (looking after dogs, cats or other animals) and carry out other household tasks such as:
Airing the premises
Keeping the place tidy and clean
If on a farm, taking care of all the animals
 House sitting goes beyond finding a temporary guardian as it allows the space to remain lived in during periods of absence. There are even professional house and pet sitters that you can hire to look after your property and animals.
What are the advantages of house sitting?
Opportunities to go on holiday to a different city, county or country: house sitters receive free accommodation in exchange for the work they do, and their services include looking after the property as well as taking care of any animals that live there. With house and pet sitters in demand all over the world, it's a unique and cheap way for people to experience a new place, not just in their own city or country but abroad too. Thanks to the offer of free accommodation, those with limited finances can now afford to travel to countries previously out with their budget. No wonder so many travel enthusiasts love to house sit!
Peace of mind, even on the other side of the world, is the main reason why so many people love house sitting: knowing their property is not empty, thus deterring criminals and burglars from breaking in, offers them peace of mind while they're away. It's also an ideal solution for pet owners wishing to stay at a hotel or use transport that doesn't allow pets. They receive the comfort of knowing their dog or cat will be taken care of by the house sitter every day until they return.
Where to find a trustworthy house sitter?
If house sitting sounds like a good idea to you, there are several websites and specialised agencies dedicated to arranging this service that can help you with your search. Depending on if you use a website or agency, the process can vary. 
Agency: if you don't have enough time to research house sitters yourself, an agency can be the best solution. Trust is important, you must have confidence in the agents to find the ideal house sitter for your needs. Many of the agencies are specialised in one type of profile, like retirees who have previously owned a pet.  However, it is possible to find agencies offering a variety of sitters.  The profile selection and screening of potential house sitters will of course add to the cost of the service, which is likely to make an agency the more expensive option.  
Website:  you are the one who posts the advert and handles the applications you receive. There are a lot of adverts posted on these sites therefore you must make your advert stand out from the crowd and clearly state your expectations. To select a trustworthy house sitter, it's best to have a conversation with the applicant by asking them questions, and it's a great idea to read the previous reviews on their profile.  Be as vigilant as you would be on any other social network site.
This is a particularly good option if you are already comfortable using similar websites, have the time to vet the applicants yourself or if you like to stay in control and struggle to trust agencies. You will normally have to pay a subscription fee to join these types of websites.
An example of such a website is Nomador, a reference site for accommodation all over the world that facilitates contact between owners and house sitters. By subscribing to their website, house sitters can access owners' adverts and apply to as many as they please.
House sitting: how to sort out insurance?
Once your search is over and you have found the ideal house sitter, it is important to check you are covered by insurance. As a property owner, a multi-risk policy is usually enough.
As a house sitter, it's important to have civil liability coverage.
What are the alternatives to house sitting?
Couch surfing: an equally popular concept, couch surfing allows travellers to sleep for free in host homes. It's an interesting option, providing the host with company and opportunities to meet new people from around the world.
House swap: this allows two home owners to go on holiday at a reduced cost. As suggested by the name, the two individuals spend their holiday at the other's abode. The only potential downside is having to offer your own home in exchange. However, being able to swap homes with someone in another country or city is certainly an interesting solution.
L'Opération Tranquillité Vacances: this initiative was first introduced by the French Home Secretary nearly 50 years ago. It allows those on holiday to receive free police patrols outside their home to check for signs of a break-in while they're away.
These are all practical alternatives to make travelling both easier and cheaper. However, unlike house sitting, they aren't much help to those who need someone to care for their pets. 
Don't overlook home security
Although house sitting is an effective solution for looking after your home, it's by no means an appropriate substitute for a permanent home security system. Break-ins can still happen, even when someone is at home.
The installation of connected security devices is essential to avoid and prevent such events.  
Netatmo offers a range of products dedicated to home protection: