For the period from March 2016 to March 2017, police forces in the UK recorded a 3% rise in burglary offences; then, between March 2017 and March 2018, there was a 6% rise in burglary offences. That's a pretty concerning trend in terms of home security, but there is some good news: from the period from June 2018 to June 2019, home burglaries actually dropped by 4%. That brought the overall crime numbers down to 417, 416, according to the Crime Survey for England and Wales.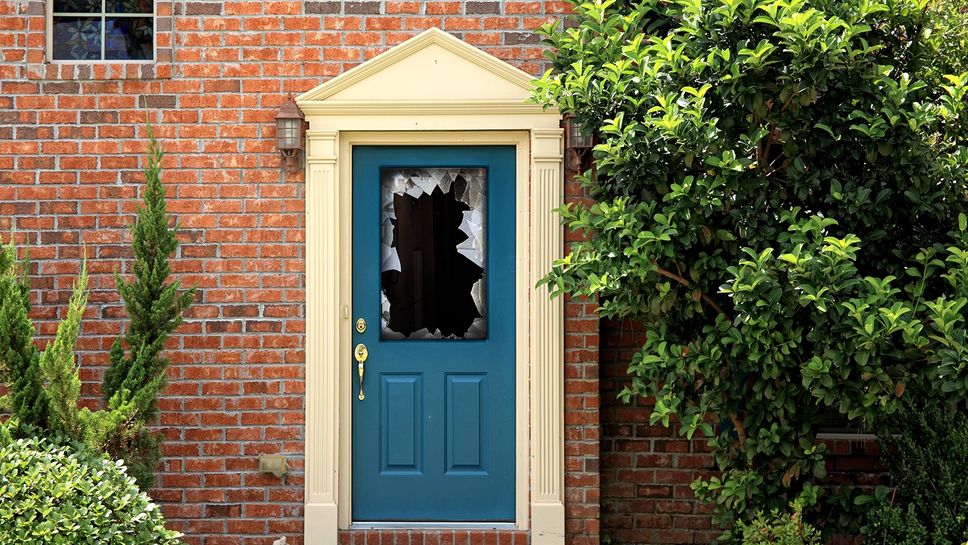 Is your home safe from burglary?
Now, some 400, 000 is still a pretty high number of burglary offences. Unfortunately, your home may still be target for crime of this type.
So, why is residential property such a significant target for burglary? Usually, the reason that burglary offences occur in a home is that the property simply doesn't have enough home security devices in place.
An obvious lack of home security devices will turn your property into an obvious target for a burglar, as it poses an easy place to commit a theft undetected.
So, what does this information about home burglary offences tell us? Well, that it's well worth making sure that your home security system is well set up, in order to protect you from a potential burglary offence.
There are home security devices out there for all ranges of budget, so you're sure to be able to increase security on your property at a price you can afford.
So, where are these home burglary offences most likely to occur?
In this section, we'll take a closer look at where a burglary offence on private property is most likely to occur.
Police data has shown that these burglary offences most often take place in more densely populated areas. Now, that might seem slightly contradictory: surely, the more people there are around a property, the more likely it is to be safe from burglary?
But, burglars tend to go for ease and proximity when choosing their targets for theft. The more homes there are to choose from, the easier it will be for the burglar to find a suitable target. So, the larger number of properties in cities is an attractive prospect for potential burglars.
What's more, burglars will make sure to take a look at what home security you have in place on your property. For example, if your neighbours all have home security alarms and surveillance cameras set up, but your home doesn't, it will easily become a likely target for theft.
Burglars often use a specific code to scope out and signal a home that they may target for theft. So, if you notice unusual markings on your home, or on your neighbours' property, make sure that you inform the police.
How can you protect your home from a burglary offence? Make sure that you invest in a decent home security set-up. Why not check out Netatmo's Smart Door and Window Opening Sensors or Smart Siren Alarms? Create an integrated home security system and you'll be able to effectively protect your home from burglars.
Burglary and attempted burglary: how home security can make a difference
In an attempted burglary, the burglar may still damage your property while trying to carry out the theft. But, with an effective home security system, you may well be able to deter the burglar before they can actually steal from your home.
Effective emergency lighting in your home could effectively deter a burglar from committing a theft offence, if it automatically turns on as the burglar approaches the home. Or, an effective home security alarm could work equally well as an effective burglar deterrent.
Use these simple home security methods – that you'll be able to install in your home at a lower price than you might imagine – to secure your home against potential burglars.
Burglary with no break-in: what can you do in the case of this offence?
Burglars are often able to commit a theft at a home without even having to break and enter.
So, how would a burglar go about that? Well, these theft offences take place when the intruder is able to enter the home easily, for example through a door or window that's been left ajar.
Now, these burglary offences are tricky. There's no sign of a forced intrusion in the building, but you know there's been a theft in your home. So, how can you prove to the police that a burglar did carry out an offence on your property?
The answer is simple: security video surveillance footage of your home. Install security cameras around your property and you'll be able to keep an eye on the goings-on around the premises. Even if a burglar didn't have to force entry into your home, they're still very likely to be picked up by a well-placed home security camera.
Plus, if you choose to install home security cameras that include night vision technology, they'll be able to detect and record burglars throughout the night, too.
So, home surveillance video is the best way to prove that a theft offence did actually take place on your property, even if there are no signs of a break-in around the home.
As a home owner, you're completely within your right to install home security devices in and around your property. As we've seen, emergency lighting and home security alarms can be effective ways to protect your premises.
But, if you choose to go for home security cameras too, you'll need to make sure that you position them strategically around your property. You'll need them to cover the entry points that may be vulnerable to burglars – make sure you include the front door of your home, which burglars use more often than you might think!
There are strict laws in place regarding the recording of public places by security cameras, so make sure that your home security devices are positioned to only record your own property.