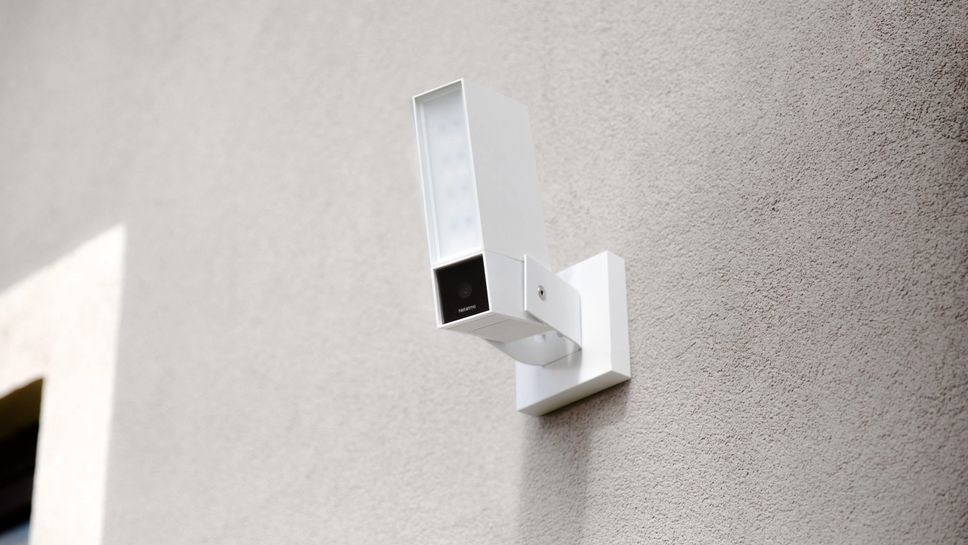 When it comes to burglary, homes account for 2/3 of incidents recorded by police and authorities. These burglaries often last only a few minutes and can quickly turn into a real nightmare.To protect your home and put your mind at ease, solutions such as the installation of security cameras exist. Placed both inside and outside of your home, they alert you of what is happening in real-time and allow you to notify the police in the first few minutes of an incident. However, choosing the right camera for your home isn't always easy. With lighting or without lighting, embedded or wired, round or square; a wide range of cameras exists on the market today. In order to guide you in your choice, Alexandre MORONNOZ, designer of the Netatmo Smart Outdoor Camera with Siren, explains the challenges he faced during its creation.
Alexandre, if you had to describe the product briefly, what would you say?
Alexandre: The Smart Outdoor Camera with Siren is a hybrid product that combines two functions in one: integrated lighting and a camera.
Why is the design of the Netatmo Smart Outdoor Camera with Siren so special?
Alexandre: The Outdoor Camera provides comfort, visibility and security to the user, near or far from home.
The upper part features a floodlight and the lower part a camera. The two-in-one product allows users to light their path at night and has a camera that automatically detects any movement or presence. Its shape, which is inspired above all by an outdoor floodlight, de-dramatises and softens the typical tubular and aggressive perception of a camera. By going towards the simplest form of floodlight possible, we are creating a more elegant camera in the style of an outdoor wall lamp.
How did the design of the Smart Outdoor Camera with Siren come about?
Alexandre: Analysis of the uses and technical creativity allowed us, through research and successive iterations, to design a well-balanced product free of any unnecessary forms or functions. In industrial design, the goal is always to make the product as simple and intuitive as possible. It's a matter of honesty with the future user. The floodlight and camera are assembled vertically to form a sober and sleek line, allowing it to be fixed to the wall and oriented within minimum space, thanks to its narrow width and U-shaped arch.The floodlight and camera functions initially produced in two different shades have been reduced to one for better integration with the facade textures. By paying particular attention to all the issues at stake – utilisation, perception and understanding, materials and technologies, and industrial know-how, we have succeeded in designing a new product that does not yet exist on the market. Careful development and conception have made this product a design success that naturally results in attempts to imitate or copy our product. This only underlines the interesting and convincing design choices we made during its development, which today enjoys strong and lasting support from customers and users. A great design adventure indeed!
The family is growing: White or black, the choice is yours!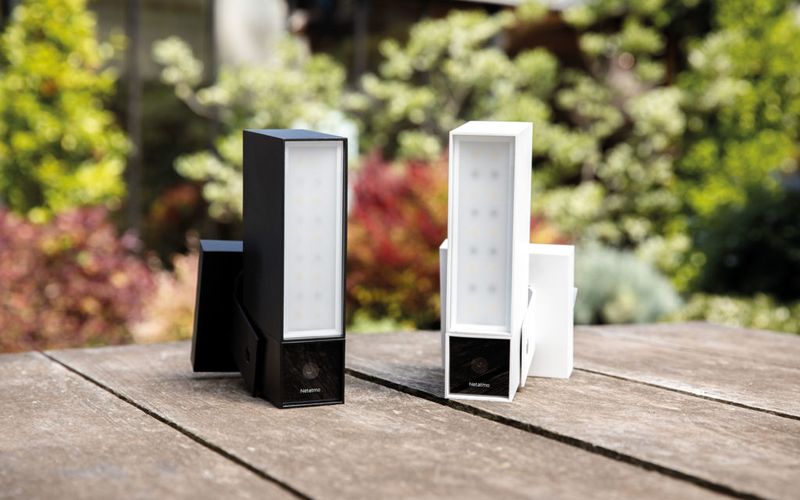 For the new school year, the Smart Outdoor Camera with Siren is getting a makeover. Always with cutting edge technology, it protects your home while respecting your privacy, subscription free. Its modern and elegant design is now available in two colours to better blend into your environment.