The Crime Survey for England and Wales recorded a 3% rise in burglary offences for the period between March 2016 and March 2017. Then, between March 2017 and March 2018, this increase in burglary offences rose to 6%. That looked like a pretty concerning trend in terms of UK home burglary offences, but there is some good news! In the period between June 2018 and June 2019, home burglary offences actually dropped by 4%, bringing the overall crime numbers down to 417, 416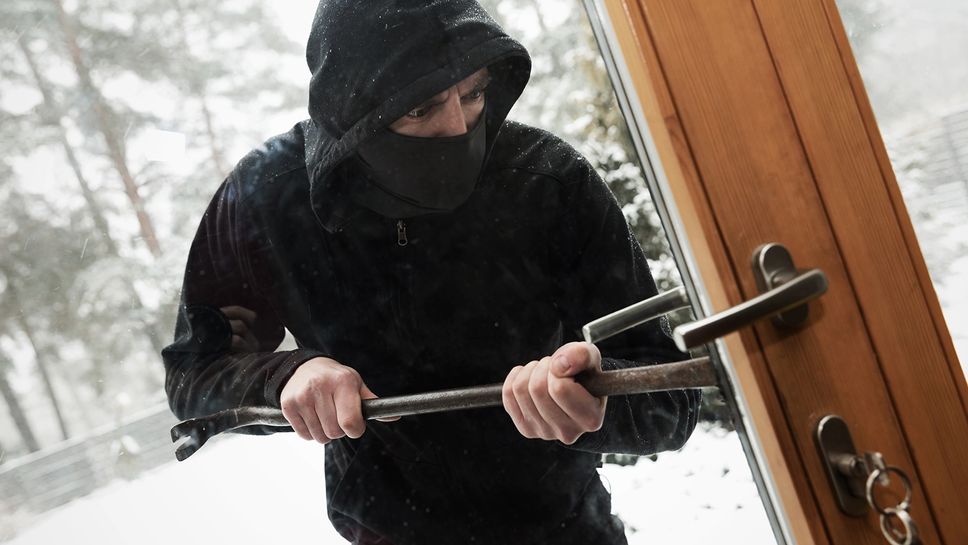 Home burglary offences: how can you make sure that you keep your home safe from crime?
You might have heard of other home owners suffering from theft offences, but you've been fortunate yourself so far. Of course, there's never any guarantee that your home will or won't be targeted in a burglary. Offences of this kind can be tricky to predict, but installing home security devices around the property can help to reduce these crimes.
But, we've seen the burglary statistics: why bother investing in home security devices when these crime figures are actually going down?
Well, the recent downward trend in burglary offences across England and Wales actually followed two years of consistent increase in home theft offences. So, one year of reduced figures isn't enough to prove that there's a consistent downward trend in home burglary.
Plus, the answer is that it's always better to be prepared for the worst. Call us pessimists, but that's just part of the home security business!
Regardless of the facts and figures on the number of home burglary offences, increasing your home security can provide you and your family with priceless peace of mind.
What's more, if there is a theft offence at your home, the right home security devices could provide vital evidence to the police. For example, a home security surveillance camera could provide key footage in the event of a burglary at your home.
Did you know that a home that has suffered a theft is quite likely to become a target for further offences? European statistics show that 8% of homes that have seen theft offences experience further crimes afterwards. Why, you might ask? Those who commit burglary offences are likely to spread the word if a home has inadequate security defences, making it an easy target for burglary. So, if your home is targeted, make sure you rapidly increase your home security to prevent further burglary offences.
Where are theft offences most likely to take place?
You might think that more isolated properties would be more vulnerable to burglary offences.
In fact, the figures shows that – while homes in all areas can be vulnerable to theft offences – homes in urban areas suffer from burglary on a more regular basis. The reason is simple: the more homes there are around, the more potential burglary sites there are.
Burglars will also often take a look at what home security you have in place around your home. For example, if your neighbours all have home security alarms and surveillance cameras set up, but your home doesn't, it will easily become a likely target for a theft offence.
Plus, burglars often use a specific code to scope out a home that they may target for theft. Inform the police if you notice unusual symbols on your home, or on your neighbours' property, and ensure that you remove the markings.
Have you considered installing a smart security system in your home? With the latest smart home security technology, you'll be able to remotely control your home security devices. View surveillance footage of a potential crime situation in a live stream on your smart phone, for example, then trigger your home security alarm to deter the burglar before the offence can take place.
Home theft offences that occur without a break-in: how can you make sure your home is protected?
These theft offences normally take place when the burglar is able to enter the home through a door or window that's been left open.
So, a burglary takes place in your home, but there's no sign of a forced entry. So, how can you prove to the police – or your home insurance company – that a theft offence happened in your home?
The answer is simple: security video surveillance footage of your home. Install security cameras around your home and you'll be able to keep an eye on the activity around your property.
Even if a burglar didn't have to force entry into your home, they're still very likely to be picked up by a well-placed home security camera. So, this footage could provide vital evidence for the police or your home insurance provider.
Know the facts and figures: are you and your home likely to be the target of burglary offences?
Statistics show that homes with elderly residents are more likely to be targets for burglary offences.
In terms of the ease of committing crime, burglars often feel that elderly residents will have less effective home security, ensuring that it will be more straightforward to commit an offence in their home.
Well, Netatmo has news for you: you're never too old for high-tech home security. Easy to install and use, the latest home security products could help you buck those home theft statistics and burglary figures.
Turn your home into an effective burglar deterrent with surveillance cameras, security alarms and emergency security lighting, rather than leaving it as a prime target for theft offences.
Why not install a Netatmo Smart Video Doorbell in your property? These home security devices can be particularly effective for keeping elderly residents safe in their home. You'll be able to interact with the person outside your home, viewing and speaking with them via video and audio functions. That way, you'll be able to be entirely sure about who's outside your home, before you open up the door. This can prevent your home becoming a target for crime and increase your general sense of security.