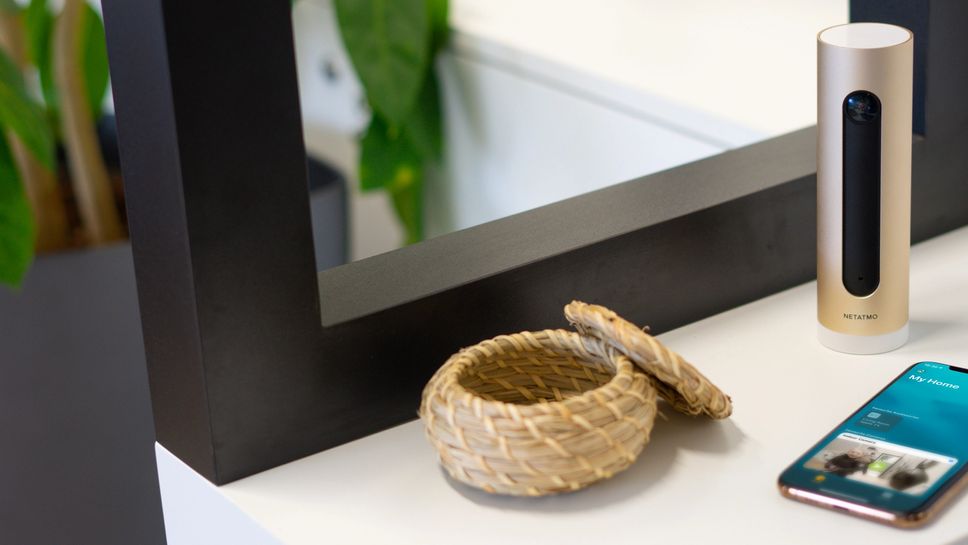 Following in the steps of the Smart Indoor Camera, the Smart Outdoor Cameras (with and without Siren) now support Apple HomeKit Secure Video. This free automatic update, which has been available since September 2019 for Smart Indoor Cameras, applies to all Smart Outdoor Cameras, including those bought before the launch of this compatibility. 
HomeKit Secure Video gives users a secure way to monitor their homes
With HomeKit Secure Video, the videos recorded by security cameras are analysed locally on users' iPad, HomePod or Apple TV. The footage isencrypted end-to-end and securely stored in iCloud where no one can see them.
Thanks to the HomeKit Secure Video support, Netatmo Smart Indoor Camera users will be able to store their videos locally on the included microSD card free of charge and on their iCloud with select storage plans.
Users will benefit from 10-day automatic iCloud storage for their videos, and this will not affect their storage capacity. If they want to keep the videos, after these 10 days, they will be able to save them in their iCloud, which will count against their storage limit.
"Users are particularly sensitive about the protection of their home security footage. They want to make sure that their videos remain confidential and that no one can access them. Our response to their concern was to design cameras with local storage. With their data privacy in mind and willing to give them further options, we decided to be compatible with Apple HomeKit Secure Video. This allows Netatmo users to securely back up their recordings to their iCloud with select storage plans. Starting from today, as well as local storage, Netatmo users can choose between 3 cloud back-up storage options: Apple's iCloud, their personal Dropbox account or their FTP server." explains Fred Potter, founder of Netatmo.
HomeKit Secure Video: New features dedicated to smart cameras
With HomeKit Secure Video, Apple has added new features dedicated to smart cameras to the Home app.
Through the Home app, Netatmo Smart Camera users can access their timeline and events from the past 10 days. They can also set their recording and notification preferences.
For instance, users can create HomeKit Secure Video automations via the Cameras so that, for example, when the Smart Outdoor Camera detects a person, the garden lights switch on immediately. Likewise, when the Camera detects a specific face via HomeKit facial recognition, the Thermostat can automatically set the temperature to 21°C, thus ensuring comfort for the users as soon as they get home.
Even if HomeKit Secure Video is configured, the Netatmo Camera will continue recording videos locally and all its features will still be accessible from the Netatmo app. This means users can enjoy extra features without sacrificing the core functionality of their product.
Price and availability
To access HomeKit Secure Video, a 200GB iCloud storage plan is required for one camera. The 2TB plan works for up to 5 cameras. The prices for iCloud storage plans are available on the Apple website. An Apple hub is also needed (iPad, Apple TV or HomePod) and minimum iOS 13.2 is required.
The Smart Indoor Camera, the Smart Outdoor Camera and the Smart Outdoor Camera with Siren sell at the recommended retail price of £199.99, £299.99 and £349.99 respectively on www.netatmo.com. All Netatmo Smart Camera features are available free of charge. No subscription or additional costs are required to use the Cameras or access their data.