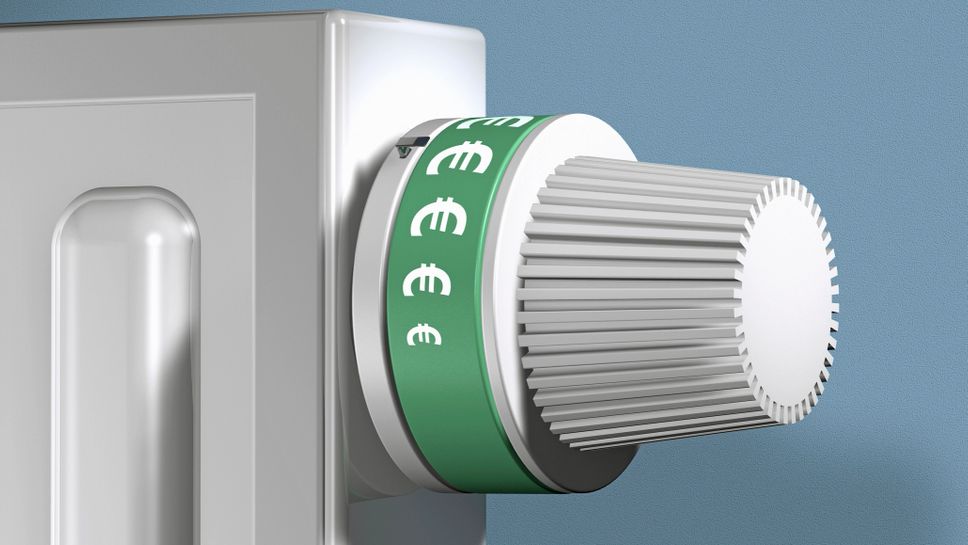 High energy and economic consumption
According to 2021 Ofgem figures, the average household is expected to spend around £1,042 per year on energy, which includes heating, cooking, hot water and specific electricity.i In the United Kingdom, the average cost of heating a home is £453.24 per year.
Home heating is also a significant source of greenhouse gas emissions. It is estimated that it is responsible for the release of 788kg of CO2 into the atmosphere per year per inhabitant. By way of comparison, this figure is the equivalent of driving 1,980miles by an average passenger vehicle which is over three and a half trips from London to Aberdeen.
Energy-saving trust explains that if you low the temperature of your radiator down by just one degree you can save £55 and 300kg of carbon dioxide a year. It is also recommended that you set your heating to 19/20°C during the day and 16/17°C at night for the optimum temperature.
One degree less, what's in it for us?
According to Energy-saving trust (April 2020), 55% of a household energy bill is accountable for heating and hot water. In addition, heating accounts for the highest proportion of UK household carbon emissions, surpassing transportation and aviation.
Furthermore, there are multiple ways one can save money on their energy, such as remembering to turn appliances off standby mode which can save around £35 a year. Along with this you can save up to £70 a year and cut carbon emissions by 305kg by installing a room thermostat, a programmer and thermostatic radiator valves and using them efficiently.
What solutions should be adopted?
With the most advanced models, you can create smart schedules that enable the user to turn off the heating during the day when everyone is away, to turn it back on at the end of the day before they get home, and to lower it at night for a better night's sleep.
The Netatmo smart heating solutions help reduce energy consumption, in particular thanks to its heating schedule feature, which enables users to heat their home optimally and only when necessary, while maintaining their comfort levels. By answering five questions about their daily routine, the user can design a schedule tailored to their lifestyle, which can be refined over time.
The Smart Radiator Valves enable room-by-room heating for energy savings, in line with the recommendations from the Energy-saving trust. The Auto-Adapt feature adds a layer of intelligence by taking into account the weather and heating characteristics of your home to guarantee the right temperature at the right time.