Across the UK, the US and Canada, there are multiple systems in place to rate and review how energy efficient domestic and business buildings are. This is vital for controlling and reducing our energy consumption globally, as we move to protect the planet from climate change. Generally, new build constructions will prioritise energy saving as a fundamental element of their design. With older premises, it's common to see energy saving elements added in with renovation projects, such as double or triple glazing for windows and added insulation for walls, floors, attics and roof spaces.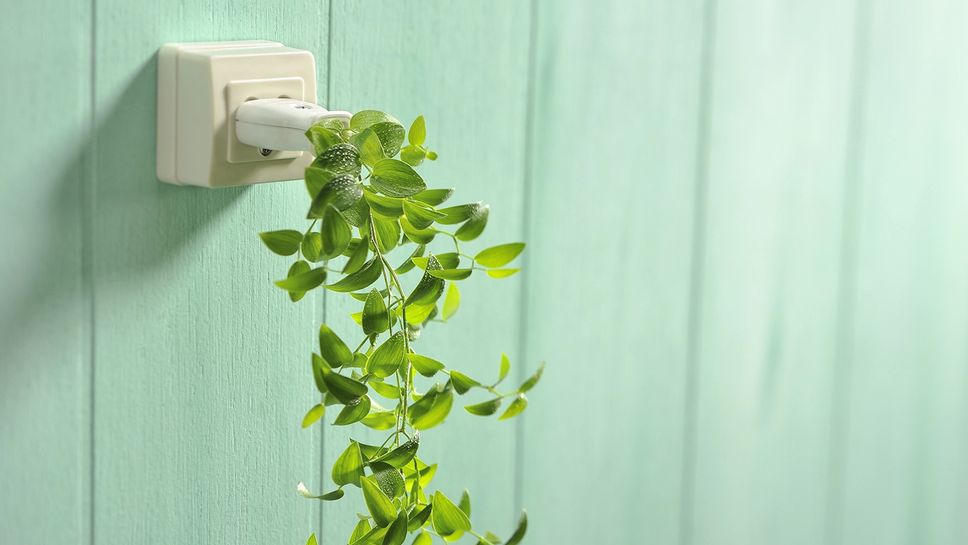 How do energy saving ratings work across the UK, the US and Canada?
Across the UK, the US and Canada, various systems are in place to regulate energy efficiency ratings for domestic and business properties.
In the UK, an Energy Performance Certificate (an EPC) is required whenever a property is built, sold or rented out to tenants. It's the landlord's responsibility to order an EPC for their potential byers and/or tenants before they put their property on the market to be rented or sold.
In Scotland, this EPC must be displayed somewhere within the property itself. For example, the landlord could place the EPC next to the electricity meter in the home, or close to the boiler for ease of access.
An EPC contains several informative elements: information about the energy use in the property, as well as typical energy costs and recommendations on how to reduce energy use and save money in the process.
An EPC gives a property a rating from A (most energy efficient) to G (least energy efficient). Your EPC rating will remain valid for a period of 10 years before needing renewal.
In Canada, you can apply for Energy Star certification for both commercial and institutional buildings. This certification means your property is verified as energy efficient, meaning you can access reduced operational costs, increased asset value, lower greenhouse gas emissions and increased rental and occupancy rates.
In America, the US National Energy Performance Rating System works in tandem with an Energy Star Building Certification Program.
It's designed to facilitate the comparison between the energy performance of various buildings in order to determine and improve energy saving levels in properties across the nation.
The US system also aims to establish a recognised rating system to facilitate working towards national energy goals, helping various interested parties to work towards cost-effective energy saving solutions.
Which parties are involved in defining energy saving ratings?
As we'll see in this article, energy saving ratings affect multiple individuals and collectives that are involved in the purchase, sale and rental of commercial and domestic properties across the UK, the US and Canada.
These include:
Building owners
Landlords
Tenants and occupants
Lenders
Certified appraisers
The energy products and services sector
The property sale and rental sector
What are energy rating certificates used for?
Energy saving certificates are essentially used to rate and publicise the energy efficiency of a given building, no matter its purpose.
Energy saving certificates aim to inform home renters and buyers of the energy efficiency levels of their chosen property, in order to inform them about energy costs and potential changes they could make to reduce these, as well as their impact on the environment.
Energy certificate ratings also function as an incentive for commercial and business premises to aspire to greater levels of energy efficiency, in order to be able to qualify for a higher rating, generate a positive brand image and contribute to protecting the planet.
How can you ensure that your property receives a positive energy rating?
There are multiple ways to reduce energy consumption and energy waste in a property.
These include:
Installing effective insulation in walls, floors and roofs
Adding double or triple glazing to windows and glass doors
Installing boilers, hot water and air conditioning systems that are fully or partially powered by renewable energy
Installing energy saving appliances and lighting systems
Who will be interested in your energy rating?
Many sectors have a vested interest in positive energy ratings:
Potential tenants or home buyers looking to save on energy bills
Environmentally-conscious potential customers of your brand or business
Energy inspectors holding commercial entities to national goals
Energy providers, who may consider you energy rating when offering reduced green tariffs
Applying for an energy rating certificate
Below, we'll examine the balance of personal and professional responsibility in applying for an energy certificate.
Apply for an energy rating yourself
In the UK, you need to find an accredited assessor to supply your EPC if you're selling or renting out your home in England, Wales, Northern Ireland or Scotland.
Remember, you can be fined if you don't apply for an EPC when you need one. Some buildings don't require an EPC in the UK, including places of worship, temporary buildings in use for less than 2 years and some listed buildings and industrial sites.
To apply for an Energy Star certification in Canada, you can complete an online form. You'll just need at least 12 months of energy usage data from your property in order to complete the data requirements for the online application. The process is then handed over to a professional, as we'll explain below.
In the US, you can perform a similar process to apply for an Energy Star rating.
Transfer the responsibility for your energy rating to a professional
In the UK, an accredited EPC assessor will examine your property and provide you with an EPC rating from A to G.
In Canada, an Licensed Professional (or LP) will visit your property to conduct a site visit, verify the data in your Energy Star application and then submit the application to Natural Resources Canada.
In the US, you'll also need a building inspection before receiving your Energy Star rating.
Energy saving certificates are multi-faceted, from legal requirement to badge of honour showing that you're doing your part to protect the planet by reducing and regulating energy usage in your property.