Predicting rain and bad weather is very useful. But once the rain is here and the precipitation has fallen, it is also interesting to measure it. The rain gauge is used for this type of weather measurement. But how can you monitor rainfall, especially with the help of your national meteorological service? A weather station can be very useful.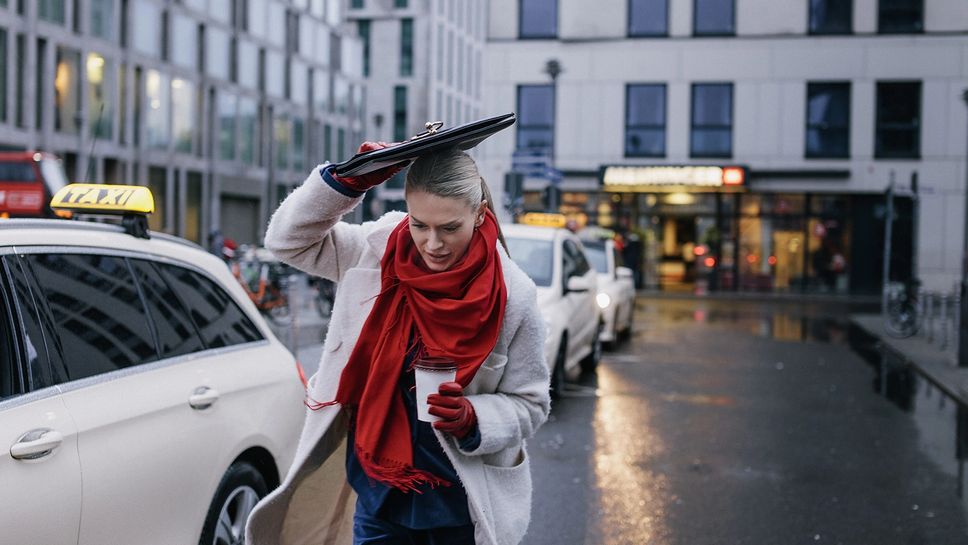 Monitoring rainfall in real time is possible
Monitoring rainfall, or the precipitation of rain, is also known in meteorology as "hydrological monitoring". This information is very important, both for the individual and the specialist… especially in certain contexts such as sport, construction, agriculture, or events. Fortunately, your national meteorological services have thought of this follow-up.
Your national meteorological service weather radars
For the monitoring of rainfall, various weather radars are updated in real-time by your national meteorological services and other weather organisations. This allows you to follow the progress of rain in real-time with the help of highly visual maps.
You are probably familiar with the question "Will it rain within the hour?" and you probably ask it regularly. Thanks to your national meteorological service's rainfall monitoring, transmitted directly to your weather station, you can benefit from free hourly rainfall forecasts, upcoming rainfall episodes, and the intensity of rainfall by your national meteorological service.
Rainfall or measurement of precipitation
In addition to monitoring and forecasting rainfall, did you know that the measurement of the amount of rainwater that falls to the ground has a name in meteorology? Ir is called a "Rain-gauge." But in reality, rainfall is not just about the amount of water on the ground during rainfall: it also includes hail, drizzle, and snow - in short, all precipitation in liquid form.
To measure this quantity of water, there is a device that no other can replace: the rain gauge. The objective is to establish an average height in millimetres on a given surface.
Did you also know that the rain gauge is the first measuring instrument invented in climatology and meteorology? Yes, even before the thermometer to measure the temperature! It would seem that man has long been interested in measuring the amount of water (or even snow) that falls.
And indeed, almost 2,500 years ago in India, the amount of rainwater that fell during precipitation was already being measured. It is a manuscript in Sanskrit, the Indo-Aryan language.
Of course, no weather stations or rain gauges were used at the time… but these instruments are the result of the natural evolution of these technologies.
Why is rainfall monitoring so old?
Rainfall monitoring is used mainly for agricultural reasons: farmers use this data to plan their sowing and harvesting, among other things.
But rainfall measurement is also used to anticipate river flow and to deal with flood risks.
Building Engineers and construction workers also use this information to plan their works: a bridge or a road is not built in the same way in sunny, rainy, windy, or snowy weather.
It is also very useful for your garden! When you have a green thumb, it is crucial to garden with an eye on the weather and especially on rainfall. When planting, harvesting, watering, or maintaining, climatic elements must be taken into consideration. While gardening with moon phases has not proven to be effective, gardening with the weather is a fundamental principle that would be difficult to do without!
Once you are aware of all the data related to rainfall monitoring, you will be able to determine the average rainfall, optimise your organisation and plan the ideal watering for each crop in your garden.
Staying informed in real time about rainfall forecasts and current precipitation is important for maintaining the garden, organising an outing or carrying out work. The Netatmo Smart Weather Station guarantees an efficient and instantaneous monitoring of rainfall.
Don't get caught off guard by the weather and the rain
Rain, snow, and bad weather tend to come as a surprise. However, by estimating the weather forecast with an instrument such as a weather station, you can gain an advantage.
Get all the weather information in real-time, either from the weather station's sensors or from information coming straight from your national meteorological service and other reliable sources.
No need to wait for the approximate weather from the TV: you can get an accurate and uninterrupted weather forecast directly at home. It is difficult to be more accurate, especially when it comes to monitoring rainfall…
Is the weather unpredictable? Perhaps in absolute terms, but with the right tools, and in particular with a high-performance weather station, anticipating, understanding, and apprehending precipitation becomes easy.
There are several types of weather stations or smart weather stations, but many are used to monitor rainfall. From standard weather stations to smart, connected models, you're sure to find the right one for you.
Since the dawn of time (it seems), we have been trying to track rainfall and anticipate rainfall. This is understandable, given the importance of rain and water in general for agriculture in particular. This makes the weather station the ideal device for ensuring that you are never caught off guard again.