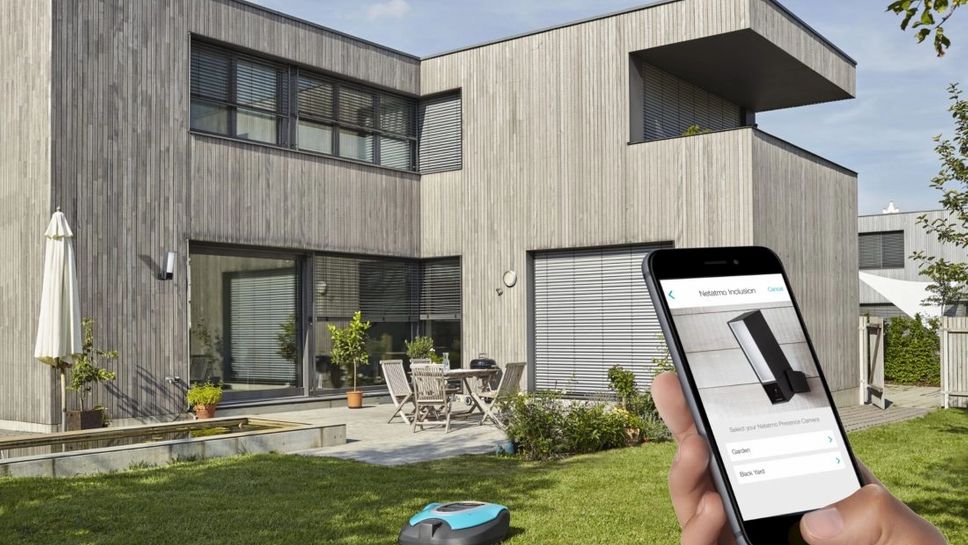 GARDENA, the leading European gardening brand, and Netatmo, a revolutionary smart home company, announce today their new partnership, making the garden smarter. Netatmo Smart Outdoor Camera, integrates with GARDENA smart system.
GARDENA smart system is the only complete smart solution that combines automatic garden irrigation and lawn care within one platform. Robotic lawnmowers, sensors and watering controls can all be controlled via one app. That gives more freedom to the passionate gardener.
GARDENA smart system now allows the integration of compatible devices by other companies into its app for the smart garden.
Netatmo Smart Outdoor Camera that distinguishes between people, cars and animals, is the first device from a partnering company to integrate with the GARDENA smart system.
This new partnership with Netatmo will be presented for the first time at the "Showstoppers @ IFA" event in Berlin on August 31.
Be aware of what happens in your garden with Netatmo Presence
GARDENA smart system is a complete IoT solution for gardening that extends the smart homes concept to the garden. With GARDENA smart system, gardeners get a real-time overview of their garden through a smartphone or tablet app that lets them control and configure all of their connected devices dedicated to the garden, even when they're on the move.
Placed outside the house, Netatmo Smart Outdoor Camera distinguishes between people, cars and animals. The camera analyses in real-time if someone loiters around the home, if a car enters the driveway or if a pet is in the yard. Presence also has an integrated smart floodlight which can be set to detect and scare off any unwanted visitors or to light up the way when it is dark.
From their GARDENA smart system app, users can see a live view of their garden and switch on and off Netatmo Smart Outdoor Camera integrated smart floodlight.
Presence's compatibility will be available for all GARDENA smart system users during Q4 this year. More Netatmo devices will be integrated to the GARDENA smart system in the coming months.
Compatibility with IFTTT – almost limitless personalization
Announced for 2018, the next step for extending the GARDENA smart system will be compatibility with IFTTT, a platform that allows users to connect hundreds of web-based services and smart devices together.
They can use simple « If This Then That » statements – other-wise known as "recipes" – to connect devices in the garden with data and functions of other services and devices.