A wireless motion sensor is a major feature of most wireless security alarm systems that you might want to install in your home. It's all in the name, really: wireless motion sensors include motion detection technology devices, using the infrared radiation that is emitted by an intruder's body to detect their unwanted presence in your home. But, how can you make sure you're making the best use of these wireless motion sensors if you're not a home security expert yourself? We are here to help you.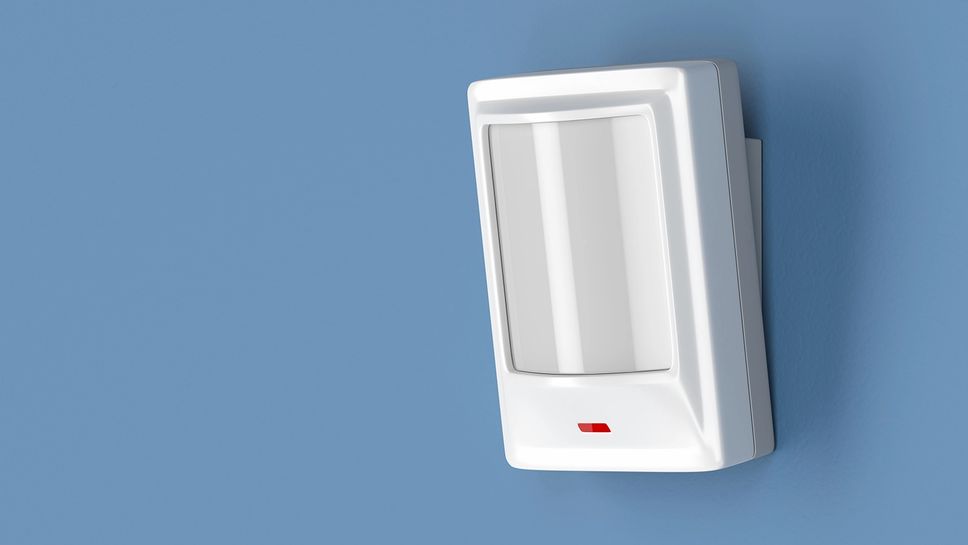 How exactly do wireless motion sensors work?
If you're browsing the range of wireless motion sensors on offer for your home, it'll be useful to know how they actually function before you decide on a particular product.
That way, you'll be able to choose the correct detection range, product specifications, added features, wireless configurations, smart capabilities, remote control capacity and power mode (batter operated or otherwise) for your home.
Plus – of course, last but by no means least – you'll be able to make an accurate price comparison based on whether or not you want to incorporate basic versus additional home security features into your motion detection devices.
Wireless installation: let's go into more detail
Wireless home security devices are simply products that don't need to be wired into the walls of your home. Instead, they operate on a wire-free system, without needing to be plugged into an electrical outlet.
These wireless devices might be battery operated, or run on other power sources. As there's no need for complex, expensive wired installation, these wireless home security products are a very flexible option if you're building up a home security set-up.
So, you have far more control over where you position your wireless home security devices, including your motion sensors, around your home. Plus, you can easily integrate more wireless devices into your home security set-up as and when time and budget allow.
It's also worth bearing in mind that you can move your wireless home security products from home to home with you and your family, whenever you move. Simply dismantle the devices and re-assemble them in your new property.
This makes wireless home security devices a particularly practical option for renters or buyers who move from property to property fairly often. Keep control over your home security set-up, whichever home you're moving in to!
Motion detection technology: a brief overview
Wireless motion sensors include specific motion detection technology that's capable of picking up on any sudden, suspicious movements that take place within the area they're monitoring.
Wireless motion detectors – or motion sensors – operate using infrared sensors. These detect any movement within their surveillance scope by picking up on the infrared radiation that's emitted from living things. In this context, that's the body of anyone moving through the area that your wireless motion sensors are monitoring.
These infrared sensors are also often referred to as Passive InfraRed (PIR) sensors.
Wireless motion detectors and additional security devices
Most often, you'll incorporate wireless motion sensors/detectors into a wider home security system.
So, when their infrared sensors pick up on suspicious movement, they can then trigger your home's security alarm, emergency lighting, or home security surveillance cameras. These products will raise the alarm, deter the intruder from spending any more time on the premises and – potentially – capture vital security footage of the intrusion.
These integrated home security systems enable you to have complete control over your home security set-up, including all its various smart, wireless products.
The latest wireless motion sensors that are available on the home security market incorporate additional technology. This allows the motion sensing devices to tell the difference between suspicious movement that indicates the presence of an intruder in the home, and normal, everyday movements.
This means that you'll only receive security alerts on your smart devices – if you've got smart wireless security devices set up in your home, that is – or that your wider security alarms, security cameras, etc. will only be triggered if there's a real reason for this.
Netatmo info
Netatmo's Smart Indoor Camera also incorporate facial recognition technology. This means that you'll only be alerted if there's an unrecognised intruder in your home. In that case, your wider security system will be triggered, but if the person moving around the home is a recognised member of the household, they can move around the property without triggering any alarms. Why not check out the Netatmo range to start – or update – your home security system?
How can you make sure you properly install your wireless motion sensors in your home?
Before you choose a specific wireless motion sensor model to install, make sure that you take a look at the following details on its product specification sheet:
Wireless motion detection coverage range
How wide will the range of motion detection offered by your new wireless motion sensors be? Knowing exactly which areas you want the motion detectors to work in will be vital to deciding on the range of the sensors you need.
When you're looking into security products, think about whether they'll need added infrared night vision functionalities, too. If you're going to be using the motion sensors outside the house, these infrared capabilities could be the best option for you.
Automatic lighting functions
Depending on where you're going to position the wireless motion sensors around the house (the detection range will come into this, of course), you might want them to include automatic lighting functions, too.
That way, if they're triggered by some movement on the property, the wireless motion sensors will immediately turn on the security lights.
That means that you – as a home owner – can gain greater control over who approaches your property. If it's a potential intruder, the security lighting will act as an effective deterrent. If they're a known member of the household, the security lighting will safely show them the way into the home.
Installation and maintenance arrangements
Make sure you bear all these wireless motion sensor practicalities in mind before you go ahead with the installation!