When we talk about the home of the future, we often imagine a smart home filled with automated and smart devices working in harmony to simplify the lives of its household. Without forgetting the environmental promise too, this is a relatively accurate summary of the home of the future.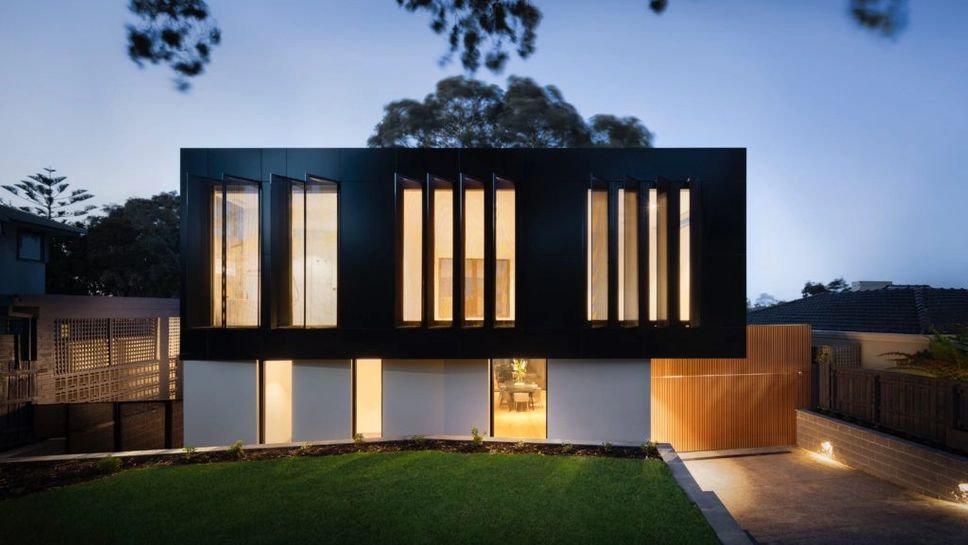 A fully connected home
Smart devices: a key feature
In recent years, constant advancements in home automation and IoT (Internet of Things, any object that works with Internet) has gradually transformed the home of the future into a plausible reality. The home of the future is a smart home that uses smart devices to make household tasks easier and more fluid.
There are already a variety of smart household items available (smart fridge, smart windows, smart sockets etc.). In the future, it will be the norm for all houses to be fully equipped with such devices to ensure constant connectivity. Standards such as project Matter will simplify interactions between different devices in your network.
Constant comfort
The diverse range of smart devices available can transform your home into a centre of comfort and simplicity. What could be better than being sat at home, able to save time on your daily tasks with just the sound of your voice?! Thanks to voice assistants, controlling your blinds, lighting, TV, heating etc. from the comfort of your sofa or any other room in your home will become even easier.
Increased home security
The home of the future also prioritises the safety of its household. Smart cameras, smoke detectors, motion detectors… To ensure peace of mind throughout the day, a system must be set in place to detect all possible dangers. Fortunately, it's already possible to protect your home using smart technology dedicated to home security.
To ensure maximum home security, the Netatmo Smart Outdoor Camera is equipped with facial recognition technology that warns household members as soon as an unrecognised face is detected near the home (garden, patio, balcony etc.). An alert is sent directly to the user's smartphone, wherever they may be. As well as ensuring maximum security, the Netatmo Smart Outdoor Camera also offers a lighting feature for your outdoor space.
Netatmo Smart Smoke Detector
In case of smoke or fire, the Netatmo Smart Smoke Detector activates its 85dB alarm to warn inhabitants of danger.
Netatmo Carbon Monoxide Detector
If an abnormal level of carbon monoxide is detected within the house, the Netatmo Smart Carbon Monoxide Detector alerts household members directly. Carbon monoxide is a colourless, odourless and non-irritating gas that is highly dangerous and, in some cases, can even be fatal. It's important to warn those inside the home as quickly as possible. The 85dB alarm can wake and alert even sleeping occupants.
Smart home = Environmentally friendly home
A respectful habitat for a sustainable future 
Unlike traditional homes that consume a lot of energy, the home of the future will be environmentally friendly. This will be achieved by reducing energy consumption, improving management of resources (water, electricity etc.) and choosing building materials that provide optimal thermal insulation. The current phenomenon of global warming means environmental responsibility is now an essential factor in the home of the future.
In France, standards related to environmental regulation (RE 2020) aim to accelerate the construction of energy efficient and responsible housing.
Passive energy – an effective strategy?
Passive energy involves constructing buildings with optimal insulation in order to reduce energy costs. Domestic heating is not just costly in energy, but also in money.
How will passive energy be incorporated into the home of the future?
Efficient insulation system: to achieve successful results, it's important to insulate the attic, walls and windows with appropriate materials (wood, PVC etc.). The less heat lost, the less often the heating needs to be turned on or up.  In the passive home there won't be any heating. Instead, heat will be created by the sun and household appliances. Solar energy: natural and environmentally friendly, this type of energy doesn't emit any greenhouse gases. This is an important factor as it helps avoid the use of fossil fuels. Although in a few years this type of home will likely be the new norm, most French households have not yet converted to passive energy. However, it's still possible to save energy by turning your heating down a degree during the winter months or by investing in smart heating products.
The Netatmo Smart Thermostat helps reduce energy spending by heating your home only at appropriate moments and respecting a schedule adapted specifically to your household needs. It's also possible to control your heating remotely using the application, Home + Control.
How much will the home of the future cost?
There will not be one set price, the term "home of the future" applies to several types of homes.  An apartment or house aren't the only that can be connected, an entire building can too. The price will depend on various criteria such as the home's surface area, construction materials and chosen technology.  However, the price is likely to be rather high compared to current homes without these smart devices.