Helpful aids in day-to-day life, enabling their users to simplify their lives by carrying out tasks at just a spoken request, smart personal assistants have been all the rage in recent years. Google remains undeniably one of the leaders in this market with its voice assistant named Google Assistant. In general, voice assistants all respond to the same needs therefore brands are constantly working to perfect their product. However, they each still have their own personal features. So, what are the Google Assistant's specialities?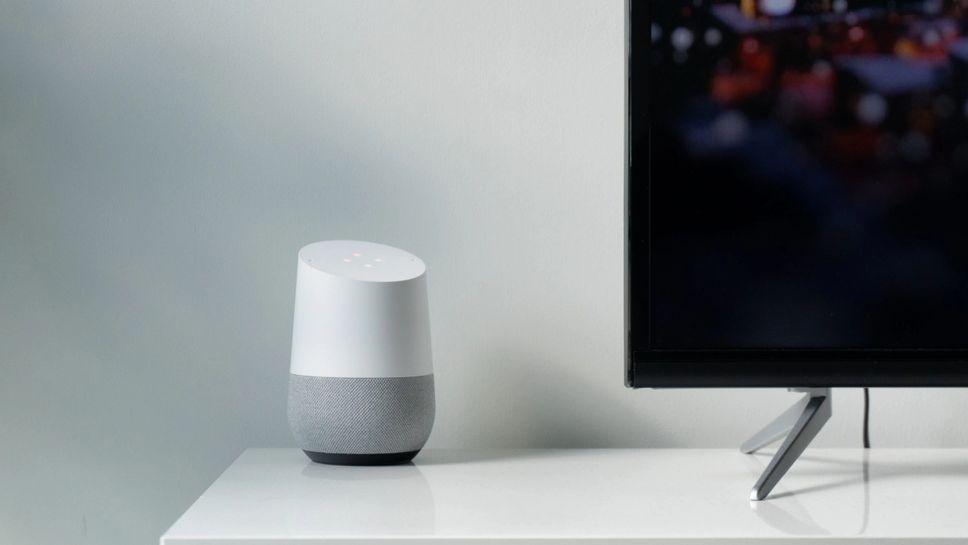 What is a voice assistant?
A voice assistant, also referred to as an intelligent personal assistant, is a software that uses artificial intelligence (namely, NLP for Natural Language Processing) capable of recognising the human voice to process voice commands made by the user.  It works mostly with connected speakers (Apple's HomePod, Google Nest Hub/Google Home etc.) or other types of connected devices (smart screens, smartphones, connected headphones etc.).  A voice assistant is often integrated into a device or made available via the download of applications.
Google Assistant: what is it? 
Google Now or Google Assistant?
Although nowadays Google Assistant is amongst one of the most popular voice assistants, it wasn't the first to enter the market.  On 14 April 2011, Apple announced the launch of its voice assistant, Siri.  Soon after, in July 2012, Google "retaliated" by launching Google Now, a voice assistant available on smartphones and tablets using the Android operating system. It first became available on smartphone on 20 October 2016, initially only on the Google Pixel 5 but its availability was then expanded to all other Android and iOS phones in 2017.
The Google Assistant was announced in 2016 during the annual I/O conference held by Alphabet (Google's parent company). Going beyond just simple user interactions, it was a key turning point for Google and their use of artificial intelligence. To begin with, the Google voice assistant was primarily available within the Allo Google application or with speakers connected to Google Home. In 2018, the company announced the complete shutdown of Google Now and named Google Assistant as its replacement.
But why make a "new version" of Google Now?
How does the Google Assistant work? 
While Google Now only allowed the execution of requested tasks (which was already a big advancement!), Google Assistant makes the exchange more human-like by allowing the possibility of a conversation too. In short, Google Assistant fulfils requests just the same as Google Now used to, but it also offers a more conversational exchange due to its synthetic voice capable of responding to questions. The aim of Google Assistant is to offer personalised exchanges with its interlocutor, therefore creating a more "tailor-made" experience. Over time the personal assistant adapts itself to the user's habits.
The Google Assistant is extremely important to the brand as it's Google's entryway into the artificial intelligence sector, a statement confirmed by CEO, Sundar Pichai, in 2016. Google Assistant uses a mix of NLP and machine learning to understand and respond to vocal (and written) requests from users. It is obvious that Google wants to turn its attention away from mobile phones and centre itself more on artificial intelligence.
Google Assistant: what can it do? 
How to activate Google Assistant? 
Google Assistant can be used for a wide variety of daily actions.  To activate it you have to say the wake word: "Hey Google" or "Ok Google".
What devices are compatible with Google Assistant?
Google Assistant can be used with a wide range of connected media and devices:
1 - Google-connected speaker 
Google has several types of connected speakers which are compatible with Google Assistant: the Google Home, the Google Nest Audio (also available in mini version) or even the Google Nest Hub which has a screen too.
The assistant can carry out various tasks, such as turning on music, reading out the news or finding a recipe etc.
Google Assistant also helps with the management of your smart home. Amongst the possible uses within the connected home, the assistant can control the lighting, compatible household appliances or the security system, for example.
Google Assistant is also compatible with speakers of other brands, such as Bose or JBL.
2 - Smartphone 
As mentioned above, the assistant is available on Google Pixel phones, as well as all other phones using the Android or iOS system.
When used with a smartphone, the functions are largely the same as with a connected speaker.  It allows you to send messages (SMS or e-mail), make phone calls, add reminders, find information (opening times, plane ticket information etc.), control music on YouTube, quickly search for photos, find news on various subjects etc.
3 - Car  
The same as with a smartphone or smart speaker, a car can enable the use of Google's personal assistant. It has all the same features (music, news, task management etc.) but it also makes the journey smoother by indicating the best route and the nearest petrol station. There are two ways to activate Google Assistant in a car:
If the user's car is compatible, there will be a button on the steering wheel that directly activates the Google assistant.
If not, the user can download the Android Auto application and use their phone to connect.
4) Connected screen 
When using Google Assistant via a connected TV screen, the user can search and turn on films and series of their choice. The connected screen can also be used to manage the user's home (turning lights on or off, lowering the blinds etc.)
5) Connected watch 
It has the same features as all the other devices, the only difference is that it's attached to your wrist!
Google Assistant: continual advancements and new features
As confirmed several times by the CEO, Google's clear focus is AI.  For this reason, the company is determined to perfect and personalise their intelligent assistant as much as possible. Advancements made over the years have allowed the inclusion of even more features and choice in the interaction between the user and the synthetic voice.
One of the main improvements made has been the assistant's voice itself. At the beginning, there was only one option, however, there are now approximately a dozen voice variations available. There are both masculine and feminine options, all with different tones and accents.
How to deactivate Google Assistant?
As part of its ongoing quest to improve the user's experience, Google has developed the ability to silence the assistant. Sometimes the assistant is too chatty and the conversation can become unpleasant for the user.  This small change is therefore a big advancement in the improvement of the Google Assistant.
Finally, one of the latest updates announced by Google is the opportunity to activate the assistant without saying "Hey Google" or "Ok Google". However, this new feature is currently limited only to certain cases and only on Google's Pixel 6 phone (users with other Android devices will have to wait a bit longer).
What Netatmo products are compatible with Google Assistant?
Netatmo takes into consideration the connected home of today, but also that of tomorrow too. The interoperability of its products with the various voice assistants on the market is therefore a priority.  Most Netatmo products in the Security and Energy range are compatible with Google Assistant. Depending on the situation, the assistant can be used in a variety of ways:
You're not expecting anyone, but the doorbell is ringing... Thanks to the Smart Video Doorbell's compatibility with Google Assistant, you can directly see who is at your door by saying, "Hey Google, show me the front door". With your Google Nest Hub (or Hub Max) you will be able to watch footage from your Smart Video Doorbell in real time. If you have a classic screenless speaker, such as the Google Home or Nest Audio, you will receive a notification that someone is at your door.  You can also receive a notification on your Home application.
Wondering what's happening in your garden? To watch your garden in real time on a compatible screen, all you have to say to your Google Assistant is: "Hey Google, show me the garden". It is also possible to turn on the Smart Outdoor Camera light by saying: "Hey Google, turn on the garden light".
As with the Smart Outdoor Camera, the Indoor Camera is compatible with Google Assistant and allows the user to watch what's happening in real time via a compatible screen.
Winter or summer, indoor temperature is a key element of comfort. The compatibility of the Smart Thermostat with Google Assistant allows you to instantly know what the temperature is by asking: "Hey Google, what is the temperature in the living room?". If you don't like the temperature, all you have to say is: "Hey Google, set the room temperature to  19 degrees". It offers you flexibility and helps to  save energy more easily and intuitively.Finally, to align a specific room with the schedule of the rest of the house you can say: "Hey Google, set the room to heating mode".