Noise can be a real nuisance at home. Already omnipresent in the street and at work, noise pollution can have serious consequences. Installing insulation in the form of a sheet or panel to insulate your home against noise is therefore a solution that should be considered. Do you want to put an end to the disturbing sound of your neighbour's voice? Perhaps it's time to do some insulation work!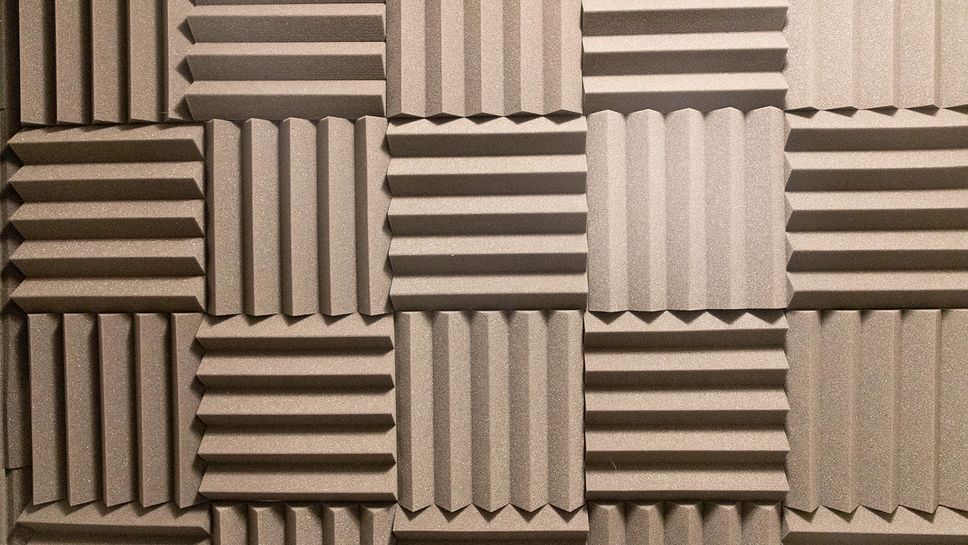 What is sound insulation?
Did you know that a lot of British people complain about noise pollution… at home?! So, even at home, it's not always easy to be quiet. Fortunately, there is a solution: sound insulation (not to be confused with acoustic insulation or with thermal insulation).
A brief definition
Soundproofing protects against noise from outside the room being insulated. Acoustic correction is often also installed to limit noise within a room. Walls, floors, ceilings, doors… noise penetrates everywhere where sound insulation is inadequate. Choosing the right type of insulation is therefore essential
Sound insulation or soundproofing?
Above all, be careful not to take sound insulation and soundproofing as synonyms. The two concepts may sound similar as they relate to noise, but there are nuances. The purpose of sound insulation is to prevent the propagation of all noise in a space. Soundproofing, on the other hand, is used mainly to insulate against voice noise: it is therefore part of sound insulation.
Is it related to thermal insulation?
While we're at it, let's remember that sound insulation has nothing in common with thermal insulation. Although insulating materials may look similar and may also be in sheet or panel form, there is no guarantee that strong thermal insulation will protect you from noise (although this is often the case).
What does soundproofing of a house involve?
Several methods may be viable to insulate against noise. Wall lining, under-ceiling, soundproofing of windows and doors… let's review the best ways to insulate against noise.
Wall lining with insulation involves installing a wooden or metal frame on the wall to improve its insulation. This is followed by the installation of a panel (e.g. cellulose wadding) and plasterboard. Ready-made soundproofing panels are also available!
The installation of a sub-ceiling can also provide effective insulation, even if the solution is drastic. The result is a high level of acoustic comfort. The plasterboard is screwed directly to a metal frame using anti-vibration acoustic hangers. Inside this framework, high-density insulation panels are preferred.
In terms of windows, it is very useful to switch to double glazing (if possible with high performance) for soundproofing. The insulator is therefore the glazing itself. Triple glazing, on the other hand, only provides better thermal insulation. Do not hesitate to look for windows with the Acotherm or Cekal certification label.
Finally, the door can be changed or better insulated (e.g. with seals) to reduce noise.
It all depends on the work you are prepared to do, and of course, the price is not the same.
Let's get even more specific. The soundproofing of walls, ceilings, or other walls in your home is based on 2 main principles.
Before you embark on any major work, take the time to measure the noise level in your home. With the Netatmo Intelligent Weather Station, analyse the quality of your indoor air, the weather outside, but also the noise level in your home. Know your noise pollution better to tackle it better!
The law of mass in soundproofing and acoustic insulation
Firstly, the law of mass states that the greater the weight of a wall, the more it reduces the propagation of noise (more precisely of sound waves). According to this simple principle, a concrete wall provides better sound insulation than the same wall made of hollow bricks. Logical, but important to remember if you want to put an end to acoustic discomfort in your home.
The mass-spring-mass law
A second main principle is used in soundproofing: the mass-spring-mass law. Here, we are talking about introducing a material that acts as a spring between two walls (similar to the lining), such as flexible insulation or air. Sound waves create vibrations, but the spring dampens and absorbs these disturbing noises.
Cellulose wadding, cork, straw, wood fibre, glass wool, mineral or sheep wool, polystyrene… there are many materials available to insulate against noise
How to choose it? Depending on its acoustic performance… but not only that
5 key points to consider when choosing to soundproof
Optimise the sound insulation of your home by taking into account the following elements:
Its performance;
The architecture and design of your home;
The different products and systems best suited to your needs;
The regulatory objectives for soundproofing;
Acoustic ratings of the noise you wish to reduce.
Which insulation should be used for soundproofing walls or ceilings?
To insulate your home, you have a choice of insulation.
As mineral insulation, there is mineral wool, which is very commonly used and effective against noise. So is glass wool.
As natural wool insulation, there is of course sheep's wool, which is the most natural.
But let's not forget expanded cork in sheets (ecological) or cellulose wadding (good value for money), used for both sound and heat insulation.
As you may have noticed, the materials used as insulation are often the same for both sound and heat insulation. It is therefore possible to kill two birds with one stone!
One last piece of advice for the road: before embarking on major soundproofing work, we recommend an acoustic study. The information you receive about noise pollution could prevent you from doing too much work on your home or choosing the wrong insulation.