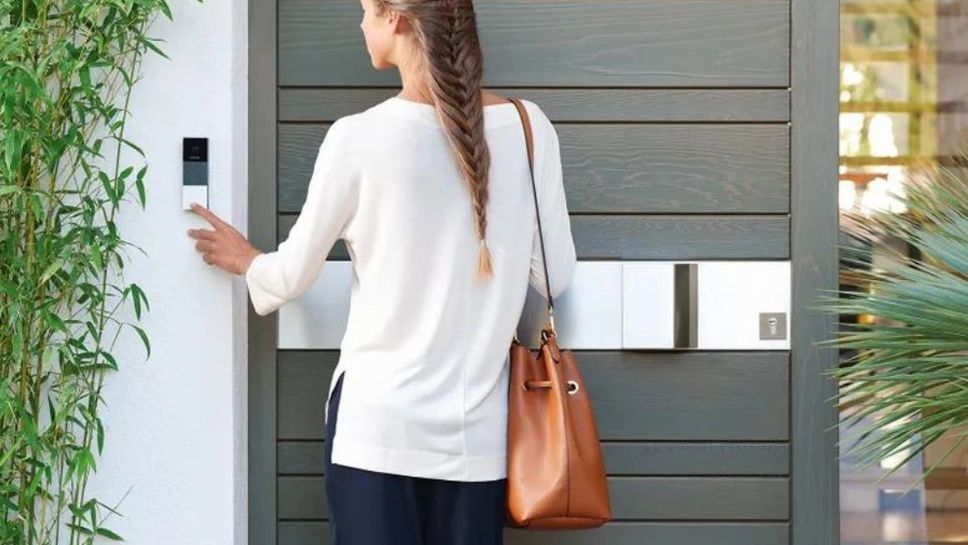 Marketed less than two years after it was first unveiled, we will now explain the technical challenges that we faced throughout the Smart Video Doorbell's design process.
Our goal for this product was huge: to develop a truly smart Video Doorbell.
We had to overcome several technical challenges to design a Smart Video Doorbell that meets both our users' needs and the high standards we set ourselves at Netatmo.
We wanted this doorbell to be wired rather than battery-powered to offer our users an optimal product experience. We did not want them to have to worry about changing the batteries in their product after just a few months of use. That is why we opted for a wired doorbell since, once the product is installed, there is no maintenance involved. We also wanted the Smart Video Doorbell to be easy to install and compatible no matter which country it is installed in. It was, therefore, necessary to develop a doorbell that can adapt to all voltages.
In this way, we designed the first Smart Video Doorbell compatible with both low-voltage (8-24 V) and high-voltage (230 V) installations. What makes our Video Doorbell truly smart? It can detect the type of electrical installation in the home where it is equipped. This helps the user with the installation of their Video Doorbell as they do not need to know the voltage of their electrical installation. During the development process, we realised that not all electrical installations were the same, so we analysed each of them and finally managed to create our Smart Video Doorbell which can adapt to a wide range of installations.
With the Smart Video Doorbell, we wanted to allow users to be alerted wherever they are, not only when someone rings their doorbell, but also when someone is lurking near their front door, with no extra costs.
This meant that we had to ensure that the person detection feature would work regardless of the user's installation and the electrical power available. The person detection algorithms developed by our teams work locally on the Smart Video Doorbell ("Edge Artificial Intelligence" technology), meaning that your privacy is respected since we do not send your videos to the cloud to be analysed. Moreover, the algorithms work even if your internet connection is cut off: the events are recorded, and you can view them once the connection is established again.
We also made sure that the product is fully protected in all weather conditions. In addition to the hydrophobic treatment based on HZO technology, we added an extra layer of protection by making our Smart Video Doorbell completely waterproof (IP44 rating). This presented an additional technical challenge.
Lastly, we wanted the Smart Video Doorbell to be compatible with Apple HomeKit from its launch. We worked very closely with the teams at Apple throughout the development of the product in order to make this compatibility available. We closely monitored all the improvements available in the regular updates of the HomeKit specifications to offer our users the most up-to-date technology with the latest features. Various tests were carried out together with Apple's teams and an approved laboratory: audio and video quality, responsiveness, reliability, robustness, and all the features were rigorously reviewed to offer our customers a certified HomeKit-compatible Smart Video Doorbell.
The product is not yet compatible with HomeKit Secure Video, but our R&D team is working hard to implement this compatibility in the future. An automatic and entirely free software update will be deployed on all Smart Video Doorbells marketed as soon as this compatibility is available. We will, of course, keep you up to date!
These different aspects and features allow us to offer you a truly smart Video Doorbell that respects our products' DNA that has embodied Netatmo since its creation:
Subscription-free products with no extra fees.
Products that protect your data and respect your privacy.
Products that evolve through updates and features added free of charge on a regular basis.